presented by Ben Walter and Anjelica Buha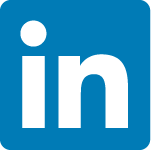 Pocketed
June 29, 2021
11:30 AM to 12:30 PM

Online
Innovation is the backbone of our economy, yet Canadian entrepreneurs struggle to secure applicable funding for their business. Sourcing, applying, and obtaining upfront cash in an outdated industry leaves grant funding underutilized.
This session will show you the ins and outs of the grant landscape in Canada, providing expert tips and tricks from those who work with grant funding every day. Leave feeling like a grant expert yourself, equipped with the knowledge to secure that juicy grant and fund your next project!
In this session, Ben and Anjelica will discuss:
An overview of the Canadian grant landscape, including all the basics of grant funding;
Some common misconceptions, or grant myths, that are restricting your ability to leverage grant funding; and
Expert tips and tricks to increase your chance at securing that juicy grant and fund that project.
Pocketed is part of the Innovation Place Partnership Programs. Pocketed unlocks $2.9B in grant funding for Canadian businesses. Their intelligent platform matches you with grants you're eligible for and connects you with grant-based financing so you can get the cash you need.