Innovation Place Amenities
Our extra amenities for our tenants keep everyone happy, healthy and thriving at the park.
Choose from the options below or scroll down to find out more!
Interested in becoming a tenant?
Find your place
---
Tenant Parking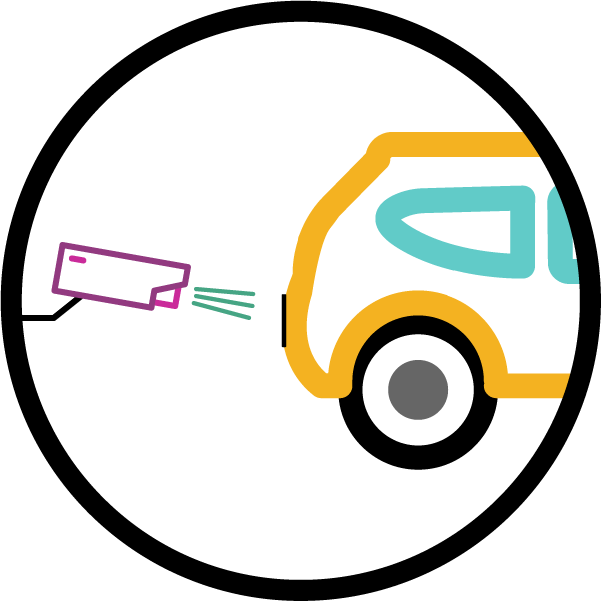 We use a licence plate recognition system and parking portal tool for our tenant parking. Please make sure your vehicle is registered with us or you may be ticketed.
Register your vehicle
Parking Portal Login
Portal Instructions
Our Scramble parking lots are first come first served (except Reserved stalls) and here are a few parking rules to follow or your vehicle may be ticketed.
General parking rules:
Make sure you're parked in the right stall or lot your vehicle is registered for — no Scramble vehicles in Reserved stalls, Carpool stalls or parking meters!
You must register additional licence plates if you own multiple vehicles. We can store up to three plate numbers in our system!
Park right or left of the electrical pedestal in the stall — if there's no electrical pedestal, you're not parked in the right place!
Nose parking only please — nothing fancy
We're not responsible for vehicles and contents inside vehicles
Special parking rules:
Reserved

— Someone parked in your stall? Park in regular Scramble parking and call us at 306.798.7275 and provide your vehicle information — we'll get it sorted out!

Carpool

— Park in Scramble stalls when you're not carpooling. Want to Carpool? Apply for Carpool parking and sign a letter of commitment for your intention to carpool.

Motorcycle

— Motorcycle and Scooter parking is available during summer. Ride a motorcycle? Add your motorcycle licence plate to your existing online parking profile.
Need to cancel a parking permit? Give us one calendar month's written notice to our Administration Office.
Need to find a parking lot?
View the map
Bike Parking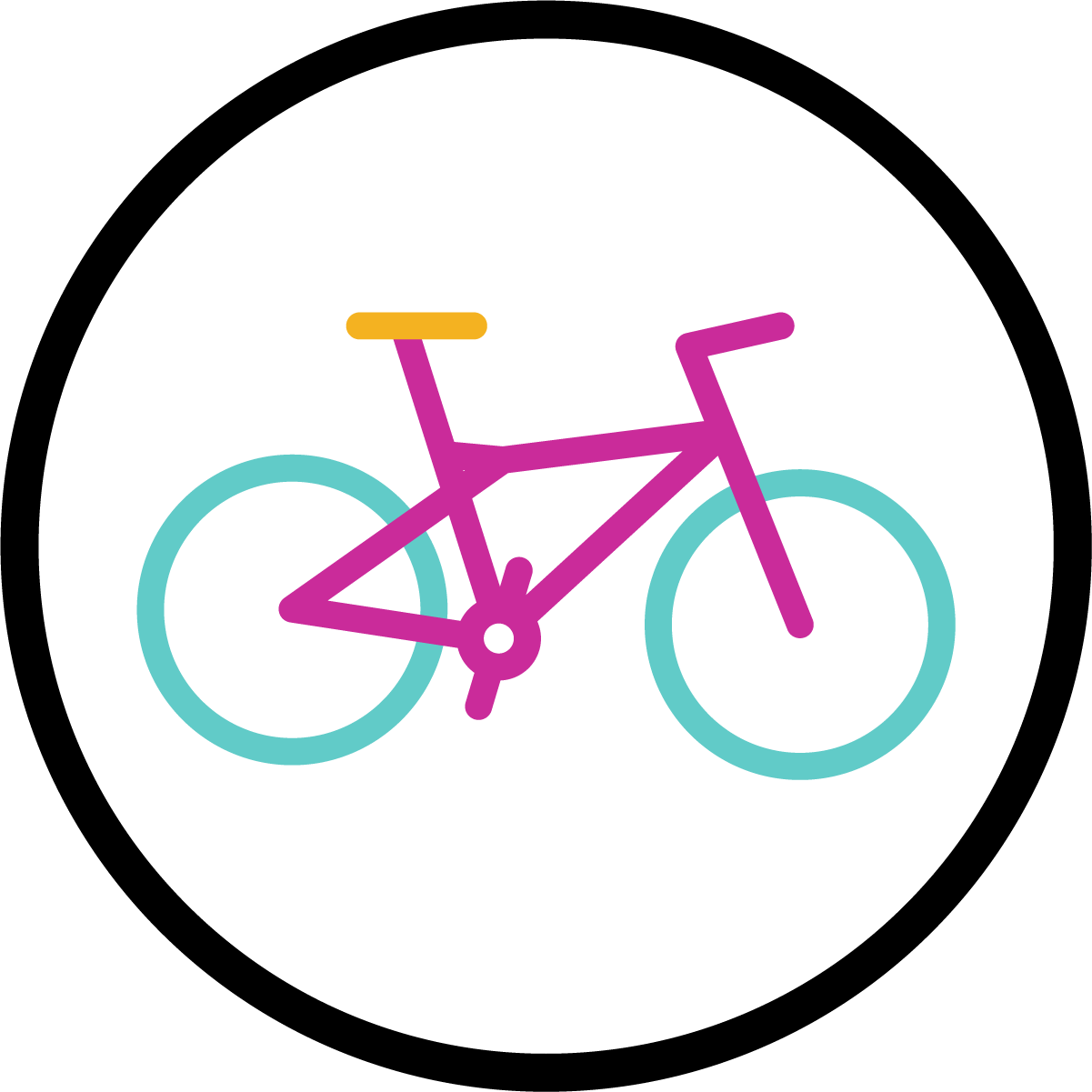 Biking to work? Bike racks and lockers are located throughout the park and bike lockers are available for $10 per month.
Request a bike locker
Here's a few bicycle parking rules and tips:
Bike racks are available year round, but please remove your bike from the rack daily.
No bikes inside the buildings please! Use the racks and lockers provided.
Need to find bicycle racks and lockers?
View the map
Winter Parking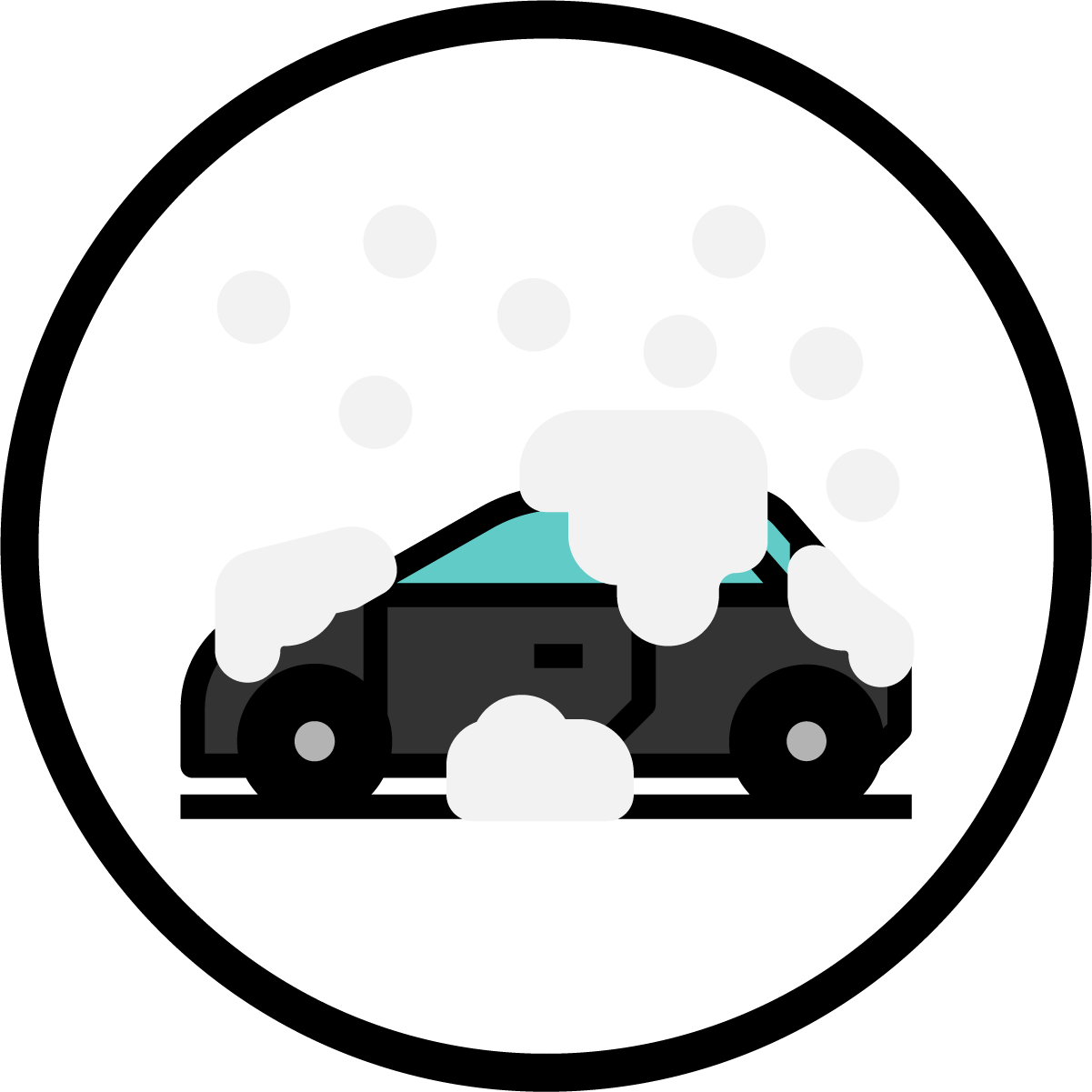 We know Saskatchewan winters are tough, so we make winter parking easy.
We have electric pedestals installed in most parking lots that begin working at temperatures below -9°C. Most electric pedestals are equipped with Intelligent Parking Lot Controllers (IPLC) that rotate on and off on a proportionate scale from -9°C to -25°C. As the temperature falls, the quicker the plugs cycle and the shorter the duration they are off, until the temperature reaches -25°C. At -25°C or lower, the plugs remain on.
Please do not use interior car warmers — they will exceed maximum load limits.
Need more information about IPLC? Check out the chart below!
Green


Stall Light

Red


Stall Light
Load Attached
Load Status Description
Flashing Slowly
Off
No
Power is available. Ready to accept user load.
Flashing Slowly
Off
Yes
User equipment has an open circuit condition.
On
Off
Yes
All is a-okay! Load is accepted.
Flashing Quickly
Off
Yes
Load is too small. Loads must be at least 1/4 Amp.
Off
On
Yes
Load is over maximum limit.
Unplug, reduce load and retry.
Off
Flashing Quickly
Yes
Load is greater than 15 Amps. Possible short circuit.
Off
Off
n/a
Power is not available. Submit a service request.
---
Visitor Parking
Meter parking is also available for $1.50/hour with good old fashioned change or via the PayByPhone app. PayByPhone is a cashless way to park and allows you to extend time and receive expiration reminders all via the app. Look for the PayByPhone signs and stickers by each meter. Questions about PayByPhone? Read the guide.
Need to find Meter parking?
View the map
---
Fitness Centre
As of October 1, 2021, you will need to stop by the Innovation Place office to have Fitness Centre access added to your card.
For permanent access, please provide proof of full vaccination. For temporary access, please provide a recent negative COVID-19 test result. This will give you three days access from the date of the test.
Please note that guests are not permitted in the Fitness Centre.
---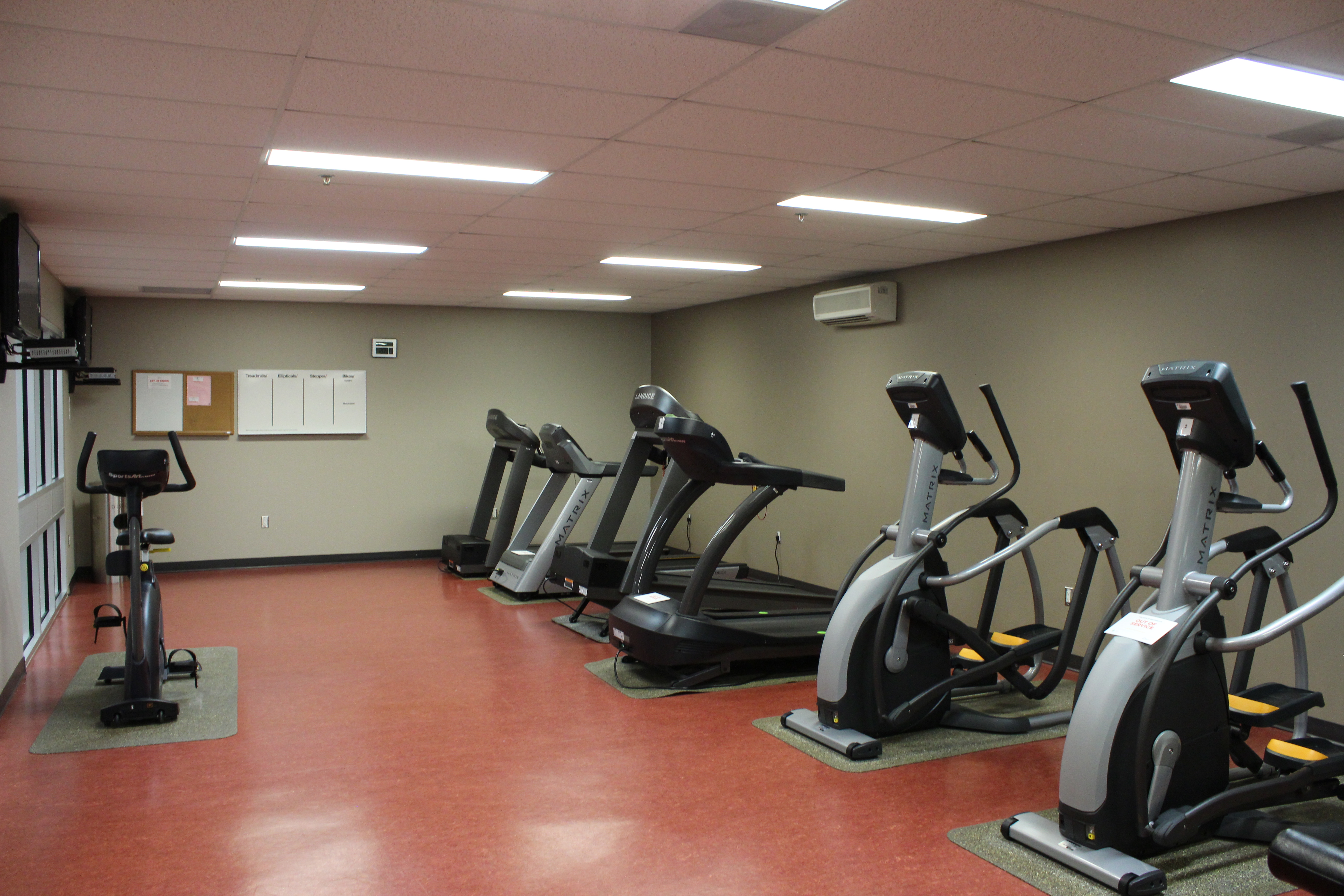 Need to sweat it out? Our Fitness Centre lets you take an endorphin break or squeeze in a quick workout all without leaving the park or even your building!
The Fitness Centre is open Monday to Friday from 5:00 am to 10:00 pm.
Do us a favour? Follow these Fitness Centre Guidelines to keep everyone safe and happy:
Washrooms with showers, lockers and steam rooms are available.
Lockers are available for daily use, but you must remove your lock at the end of the day. If you'd like to rent a locker on an annual basis email us
Please wipe down all equipment after use — it's the kind and cleanly thing to do!
Yes! We have TVs for your viewing pleasure — please use the wall controls by the cardio equipment to change channels
Yes! You can listen to your own devices, but please wear headphones
When the Fitness Centre is busy, please limit yourself to 20 minutes on a cardio machine.
Sorry! We are not responsible for lost or stolen items
Yes! Washrooms with showers are available! (Not really a guideline, but nice to know.)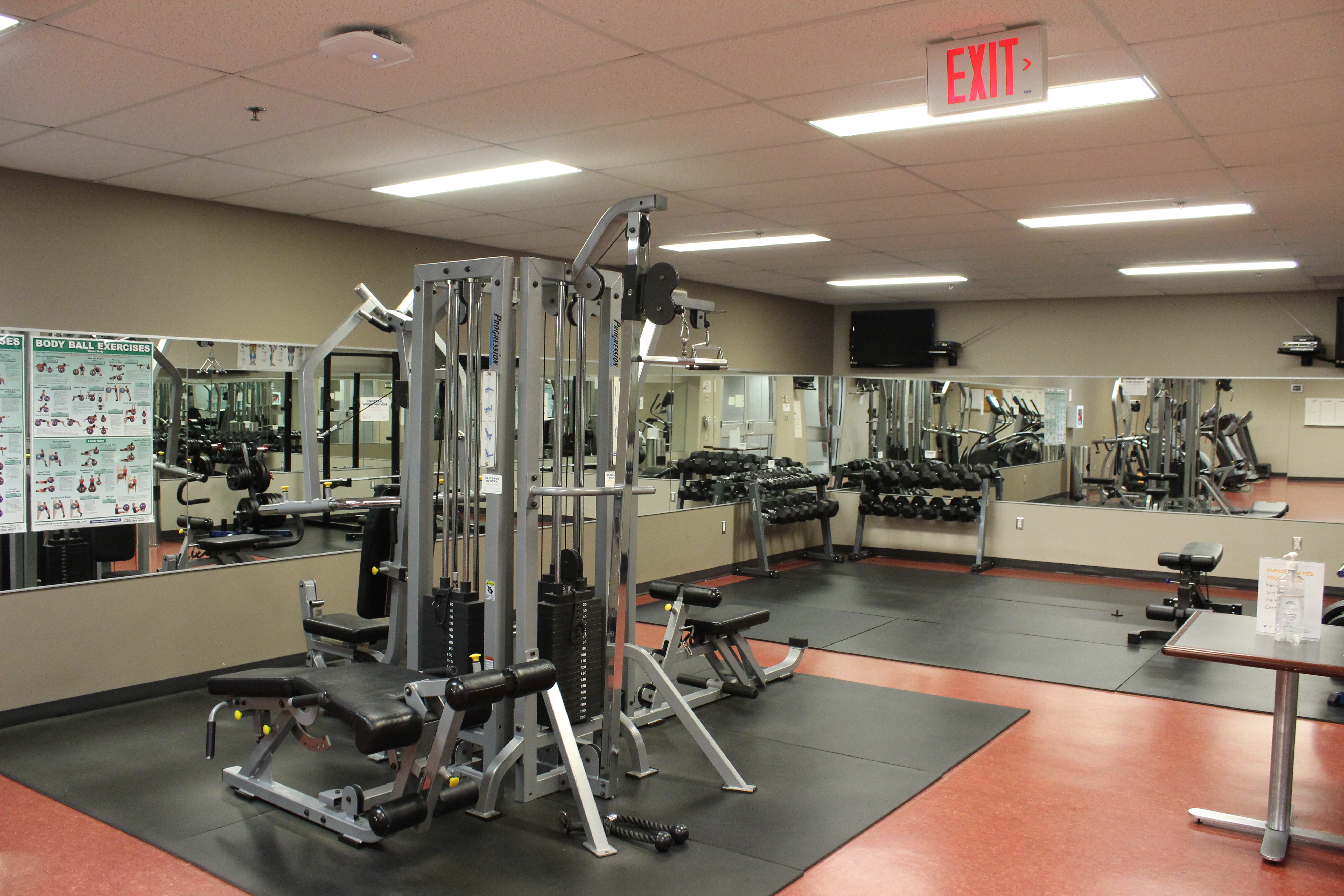 Equipment and Facilities
We have a wide variety of equipment for use, including treadmills, ellipticals, stationary bike, a universal weight machine, free weights and more.
Looking for the Fitness Centre?
View the map
---
Room & Space Bookings
We have a variety of meeting and common spaces available to tenants and non-tenants. Each room is equipped with Wi-Fi and conference / speaker phones are available for rent. Rooms are $20/hour for tenants or $40/hour for non-tenants to book. For complete details on our rooms and spaces, check out the photos below and read our Bookings Guide.
Want to book a room or space? Please email us with the following information:
Event date and time
Number of people
Company name
Contact name
Billing address
Contact phone, fax, and email
Required items and set up
Book a room
Take a Look at Our Meeting Rooms
---
Terrace Plaza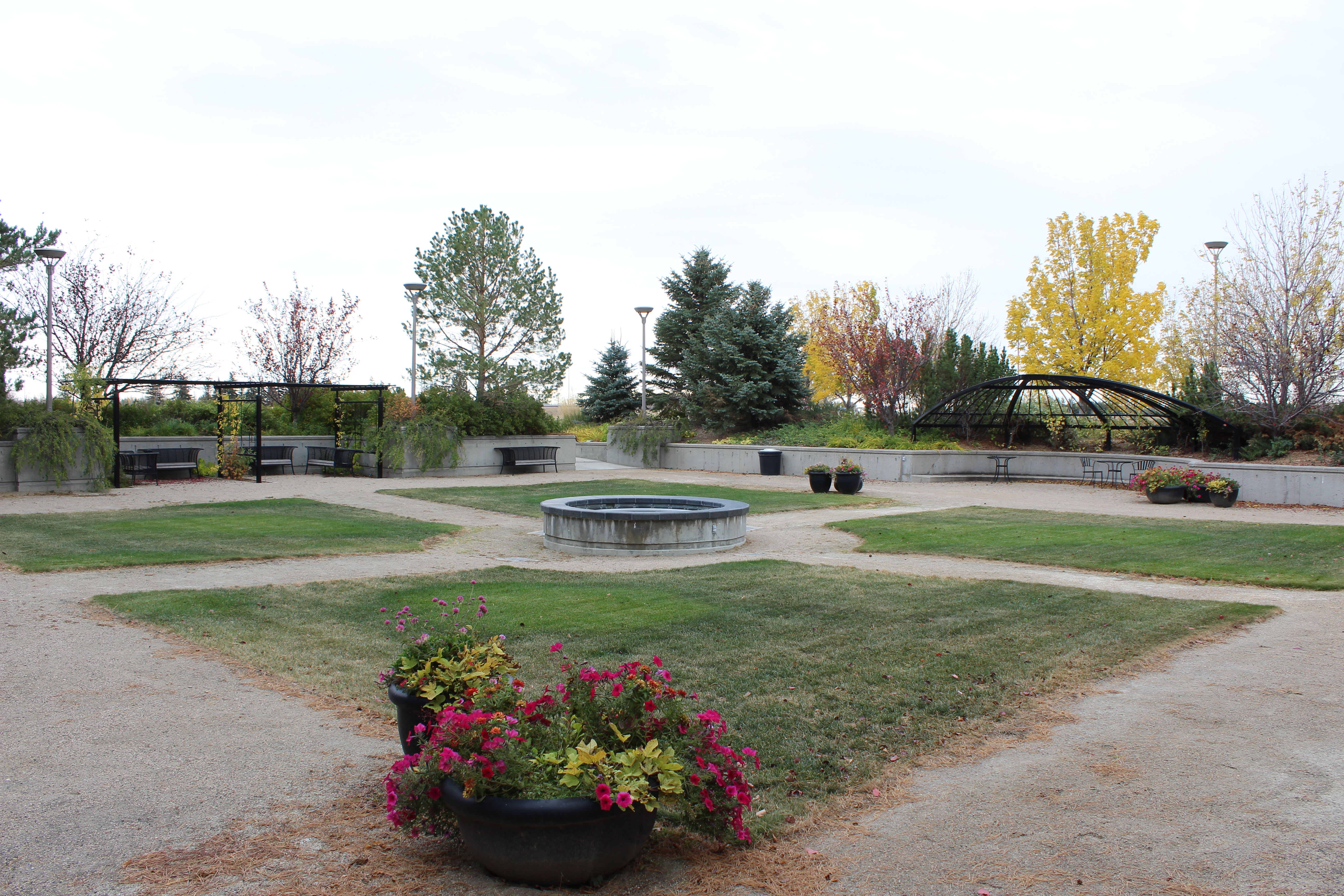 Enjoy an outdoor meeting, relaxed lunch or simple stroll in the Terrace Plaza. The beautiful setting and garden atmosphere with its shaded trellises, fountain and ample seating areas is designed to resemble a quaint English garden. We wouldn't be disappointed if tea time was served.
The Terrace Plaza is also available for tenants to book for their next function.
Looking for the Terrace Plaza?
View the Map
---
Walking Paths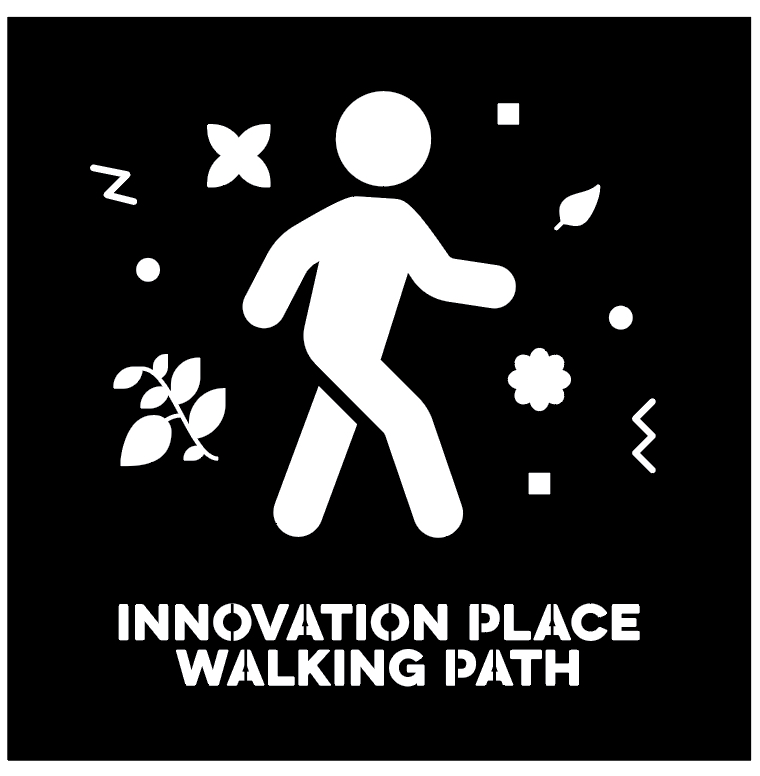 Get outside and take a walk around beautiful Innovation Place!
We've mapped out a lovely walking path worthy of your exploration. Check it out PDF-style!
Looking for the walking path?
View the map
---
Designated Smoking Areas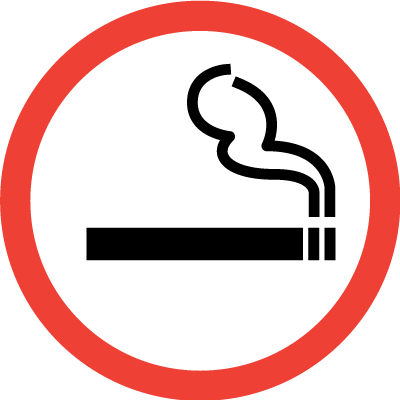 Municipal and provincial legislation prohibits smoking within 10 metres of doorways, windows and air intakes.
We have designated smoking areas throughout the park for your convenience. We do ask that you refrain from smoking in an area without a disposal unit / ashtray — it may be a prohibited location (or may just make a mess!).
Looking for a designated smoking area?
View the map