Innovation Place Amenities
Our extra amenities for our tenants keep everyone happy, healthy and thriving at the park.
Choose from the options below or scroll down to find out more!
Interested in becoming a tenant?
Find your place
---
Tenant Parking
We have a variety of parking permits and designated parking lots and stalls for all your parking needs! If you've misplaced your permit, contact us for a free day pass.
Request a parking permit
Request a free day pass
Our Scramble parking lots are first come first served (except Reserved stalls) and here are a few parking rules to follow or your vehicle may be ticketed.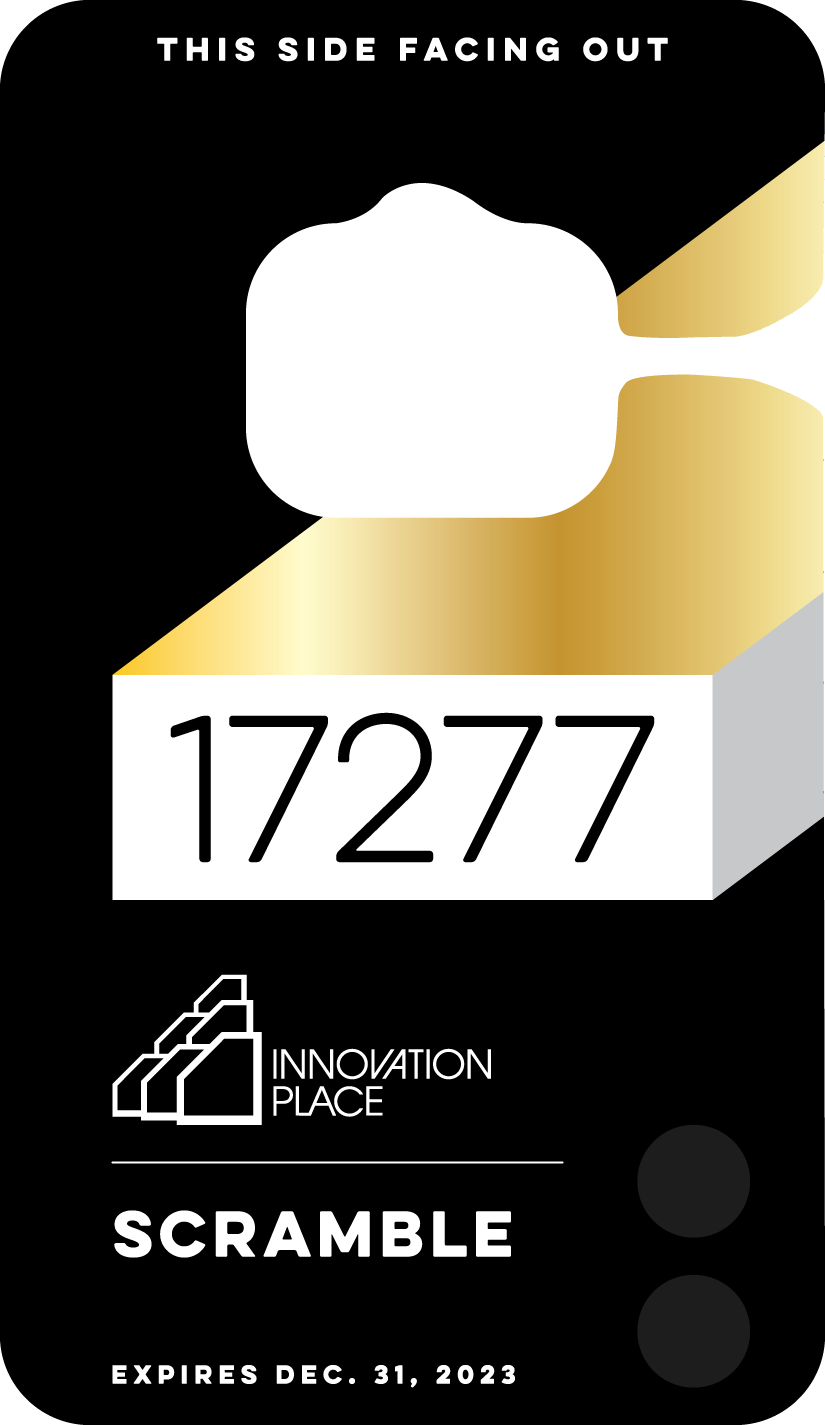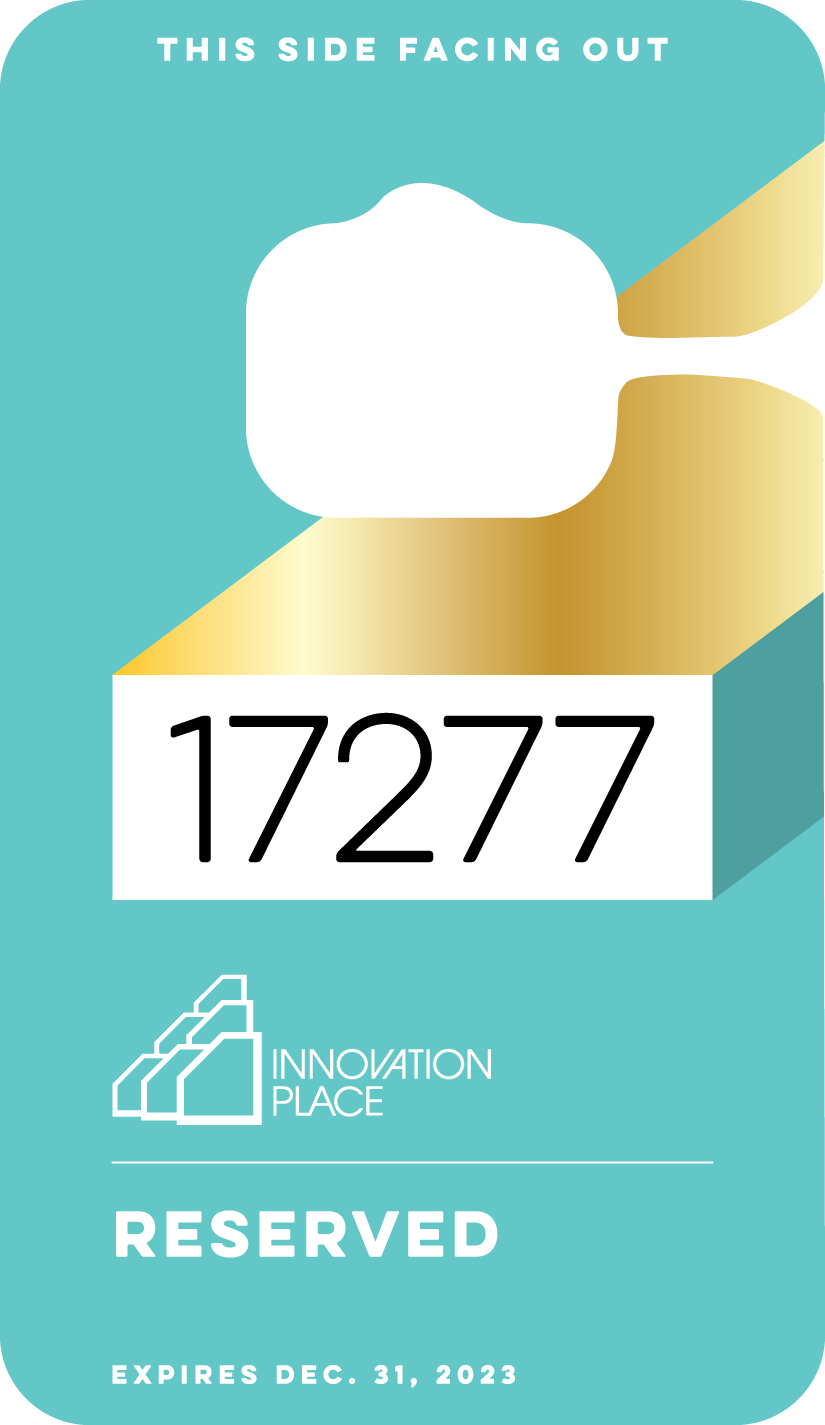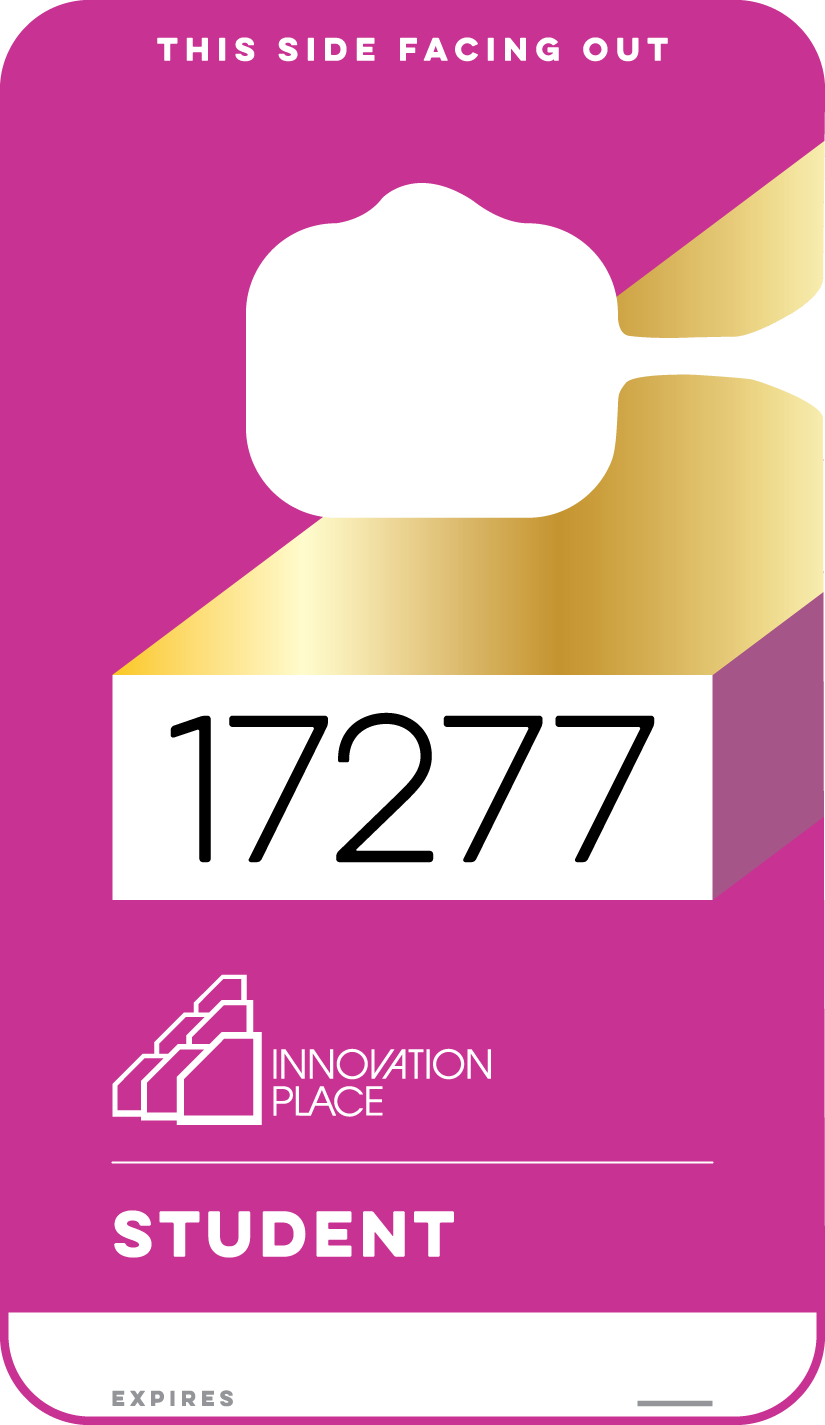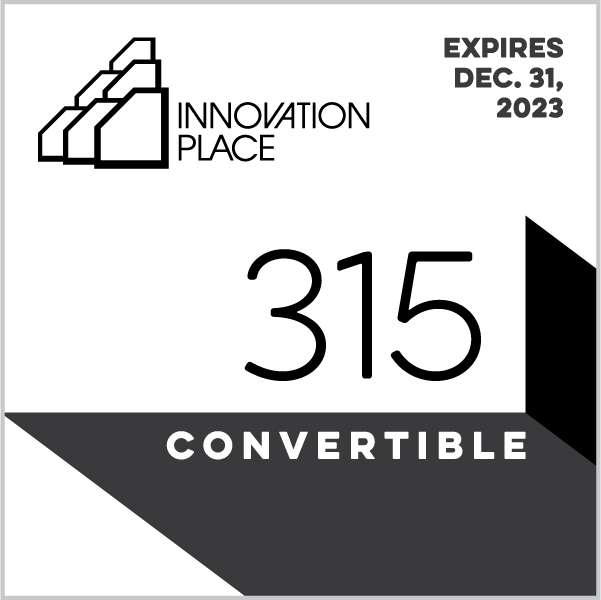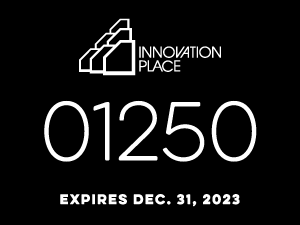 General parking rules:
Prominently display your parking permit in your vehicle.
Parking permits can be moved to different vehicles if you own multiple vehicles.
For the majority of our lots, park right or left of the electrical pedestal in the stall — if there's no electrical pedestal, you're not parked in the right place! For the Student Parking Lot, please park your vehicle in line with the cement block at the front of each stall.
Nose parking only please — nothing fancy.
We're not responsible for vehicles and contents inside vehicles.
Probably goes without saying, but copying or duplication of parking permits is prohibited.
Special parking rules:
Reserved

— Someone parked in your stall? Park in regular Scramble parking and call us at 306.933.6609 and provide your Reserved permit number — we'll get it sorted out!

Carpool

— Park in Scramble stalls when you're not carpooling. Want to Carpool? Sign a letter of commitment for your intention to carpool and receive a carpool sticker for your scramble permit.

EV Parking

— Charging is available 24/7 up to 4hrs/day with an EV Sticker on your Scramble permit.

Student

— Permits are for students enrolled in the University of Regina Social Work program and attending classes at Innovation Place.

Diesel

— Diesel parking stalls are available November to April and allow your diesel engine block to maintain a temperature above 5º C to ensure a reliable start.

Motorcycle

— Motorcycle and Scooter parking is available during summer. There is a one-time fee of $10+GST when you have an active Scramble permit. Motorcycle permit expired? We will replace it at no charge.
Lose your parking permit? Replace it for a fee of $20+GST.
Need to cancel a parking permit? Give us one calendar month's written notice and the parking permit returned to our Administration Office (or you may be charged).
Need to find a parking lot?
View the map
Bike Parking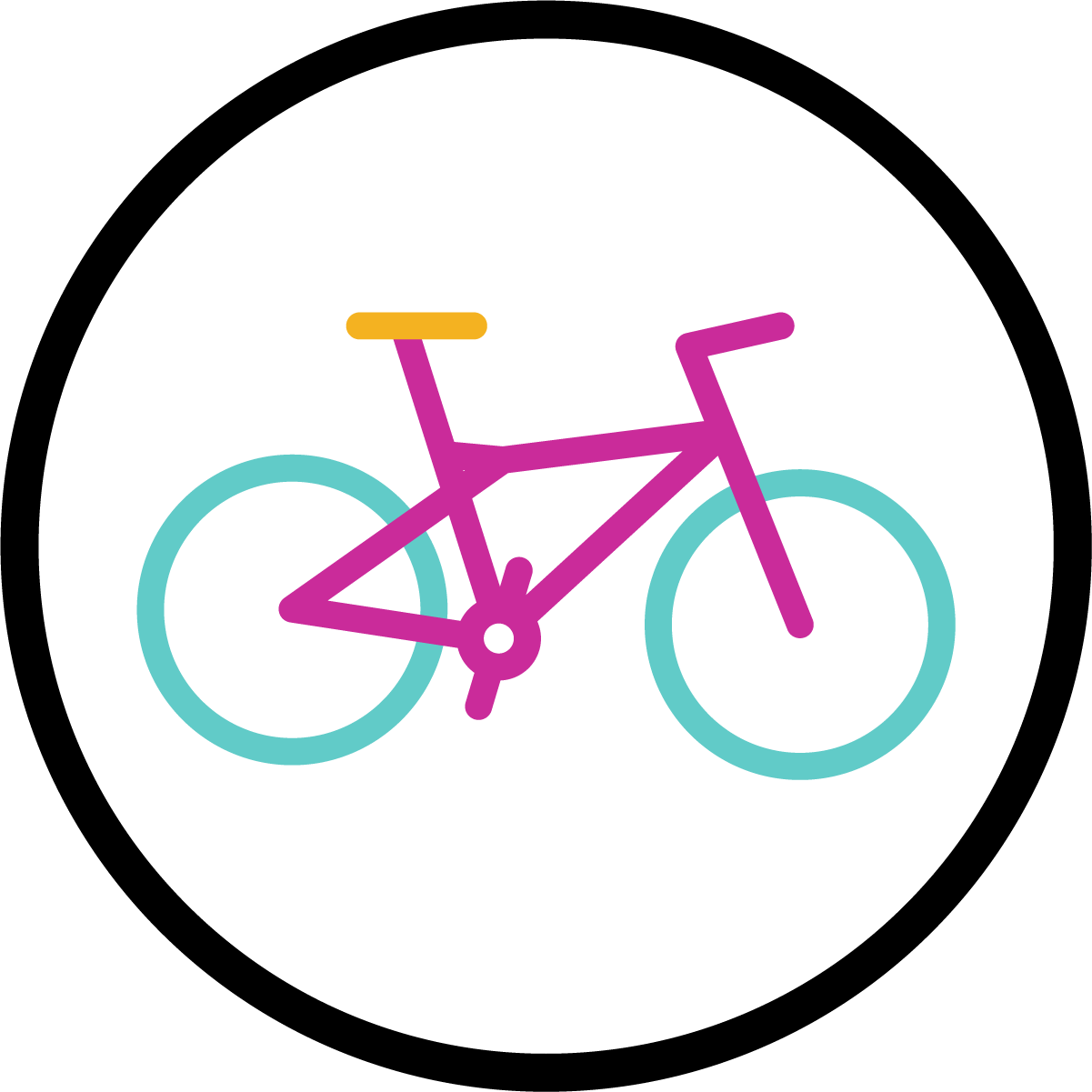 Biking to work? Bike racks, lockers, a repair station and a shelter are located throughout the park and bike lockers are available for $10 per month.
Request a bike locker
Here's a few bicycle parking rules and tips:
It's first come, first served in the bike shelter
Bikes must be stored on the racks in the shelter, not in the aisle
Always lock your bike up to the rack and make sure the door latches behind you
Bike racks are available year round, but please remove your bike from the rack daily
No bikes inside the buildings please! Use the racks and shelter provided.
Need to find bicycle racks, lockers and more?
View the map
Electric Vehicle Parking
Need to charge up? Our Level 2, single user FLO station is compatible with all electric vehicle (EV) and hybrid vehicles. Plus, it's 100% made in Canada for our Canadian climate with products geared toward Canadian EV drivers.
The FLO app is required to use the charge station. Users must register their FLO account and find Station AAB-18391.
Download the FLO app
Request an EV sticker
Here's a few EV parking rules and tips:
Charging is available 24/7 up to 4 hrs/day
Charging is $1.50/hr with payment available via the FLO app
Valid Scramble permit is required along with EV sticker
The FLO app will notify you once your charging session is complete
Need to find EV parking?
View the map
Winter Parking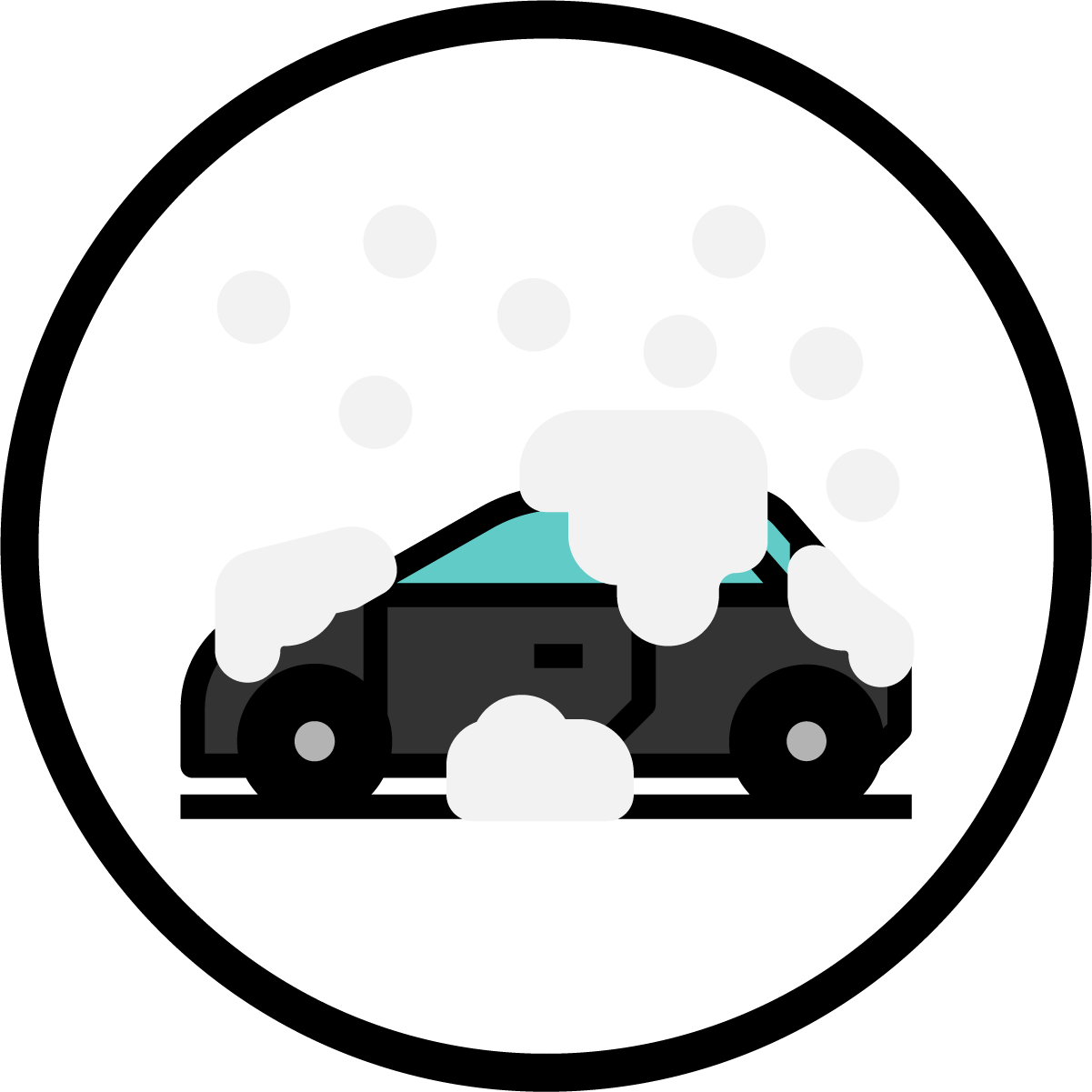 We know Saskatchewan winters are tough, so we make winter parking easy.
We have electric pedestals installed in most parking lots that begin working at temperatures below -9°C. Most electric pedestals are equipped with Intelligent Parking Lot Controllers (IPLC) that rotate on and off on a proportionate scale from -9°C to -25°C. As the temperature falls, the quicker the plugs cycle and the shorter the duration they are off, until the temperature reaches -25°C. At -25°C or lower, the plugs remain on.
Please do not use interior car warmers — they will exceed maximum load limits.
If you have a diesel vehicle, we have designated Diesel parking stalls with eletrical pedestals that allow your diesel engine block to maintain a temperature above 5º C to ensure a reliable start.
Need more information about IPLC? Check out the chart below!
Green


Stall Light

Red


Stall Light
Load Attached
Load Status Description
Flashing Slowly
Off
No
Power is available. Ready to accept user load.
Flashing Slowly
Off
Yes
User equipment has an open circuit condition.
On
Off
Yes
All is a-okay! Load is accepted.
Flashing Quickly
Off
Yes
Load is too small. Loads must be at least 1/4 Amp.
Off
On
Yes
Load is over maximum limit.
Unplug, reduce load and retry.
Off
Flashing Quickly
Yes
Load is greater than 15 Amps. Possible short circuit.
Off
Off
n/a
Power is not available. Submit a service request.
---
Visitor Parking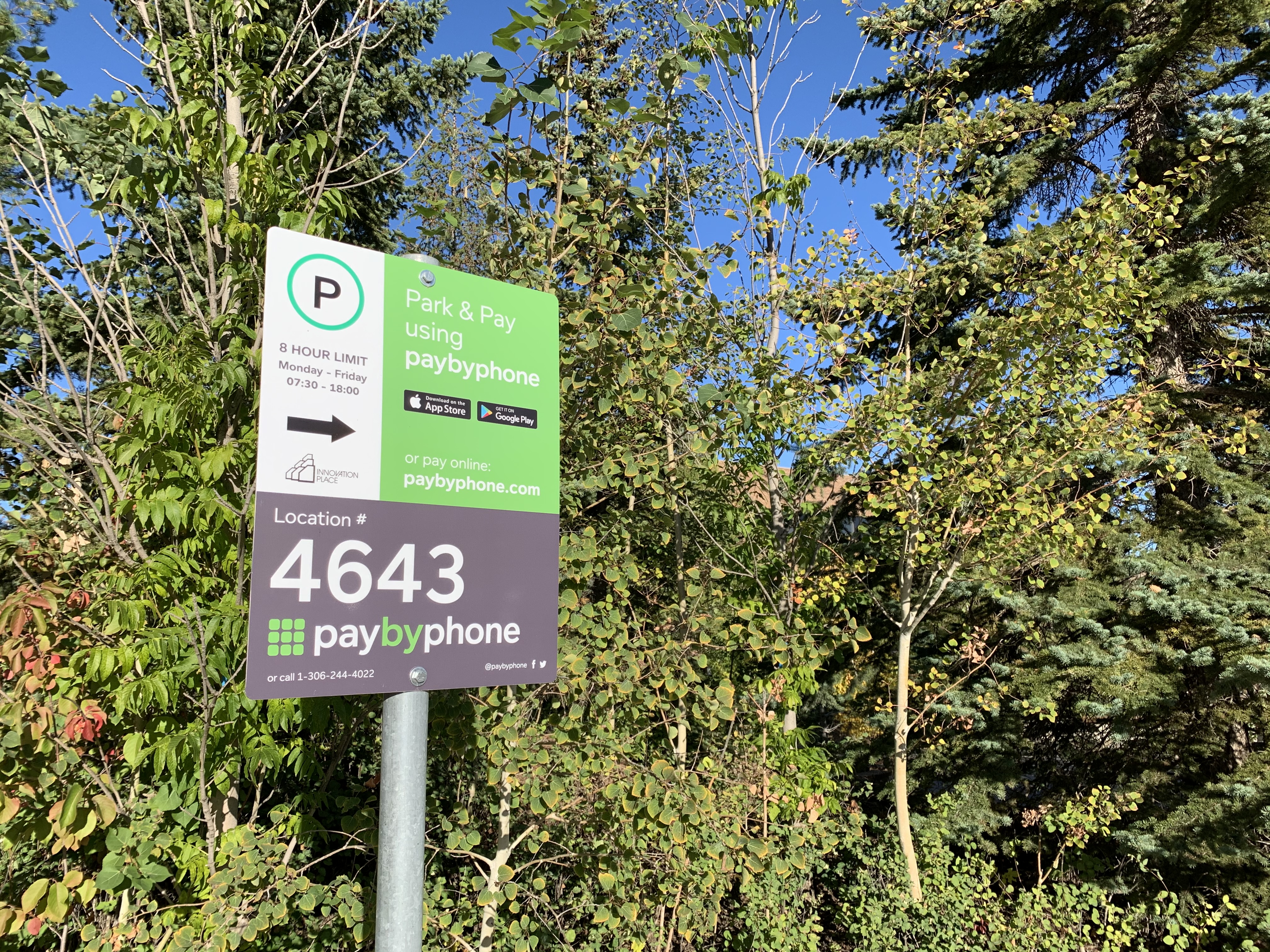 Meter parking is available for $1.50/hour with good old fashioned change or via the PayByPhone app. PayByPhone is a cashless way to park and allows you to extend time and receive expiration reminders all via the app.
PayByPhone offers a daily parking rate of $6/day. Multiple days can be added and pre-paid (daily rate is not pro-rated). Receipts can be sent via email. Look for the PayByPhone signs and stickers by each meter.
Questions about PayByPhone? Read the guide.
Need to find Meter parking?
View the map
---
Ride Share / Food Delivery Parking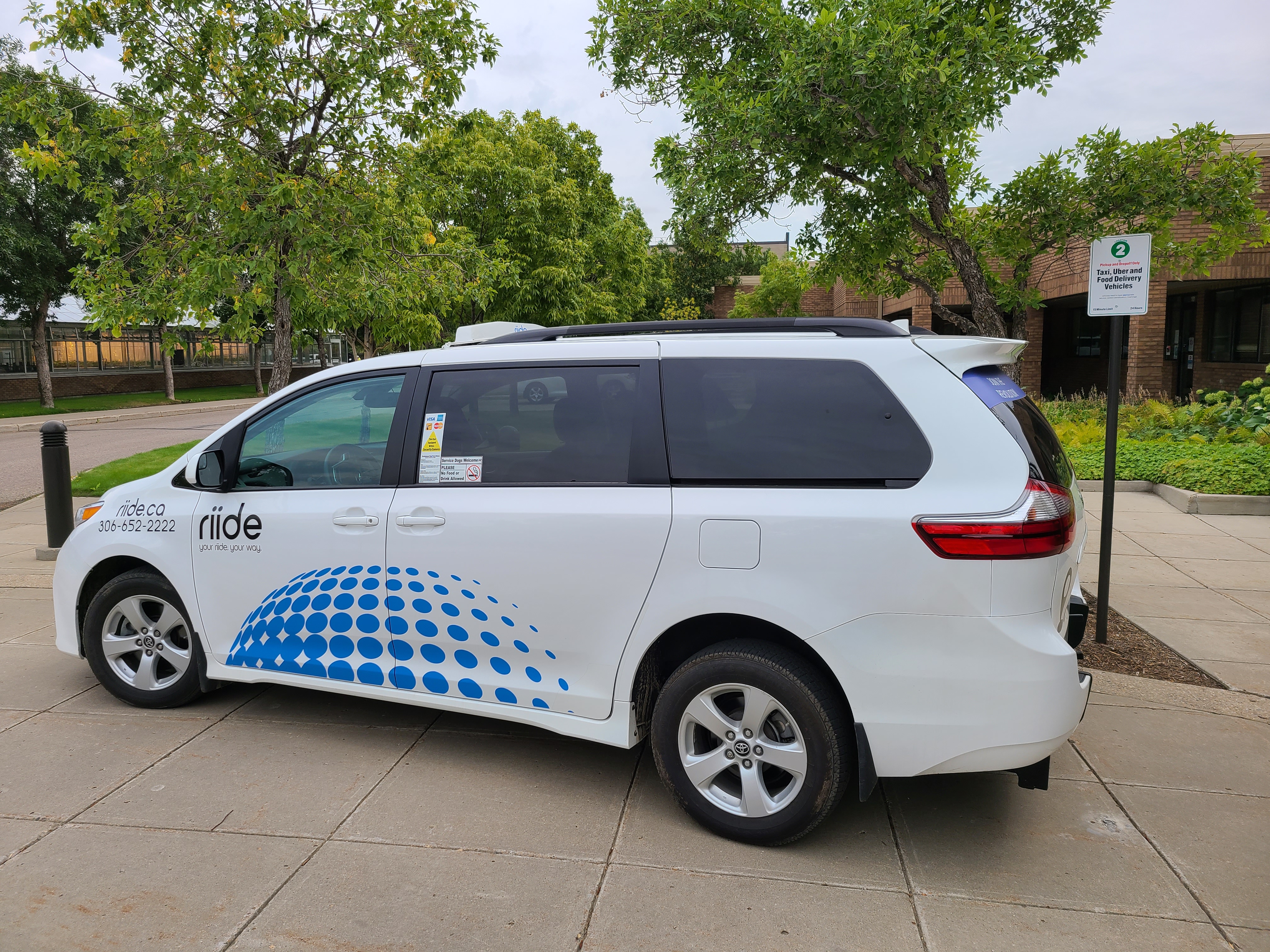 Dedicated parking for ride share, taxi and food delivery is now available! We have four dedicated parking stalls installed in visitor parking throughout the park.
Riide: When using the app or calling to book a pickup, include building address and location #. For example, "taxi needed at 411 Downey Road, please park in location #2."
SkipTheDishes: When ordering food on the app, enter the location of your building and then include in the comments like "Please deliver food to 411 Downey Road, location #2 available for parking"
Need to find a ride share / food delivery stall?
View the map
---
Fitness Centre
As of October 1, 2021, you will need to stop by the Innovation Place office to have Fitness Centre access added to your card.
For permanent access, please provide proof of full vaccination. For temporary access, please provide a recent negative COVID-19 test result. This will give you three days access from the date of the test.
Please note that guests are not permitted in the Fitness Centre.
---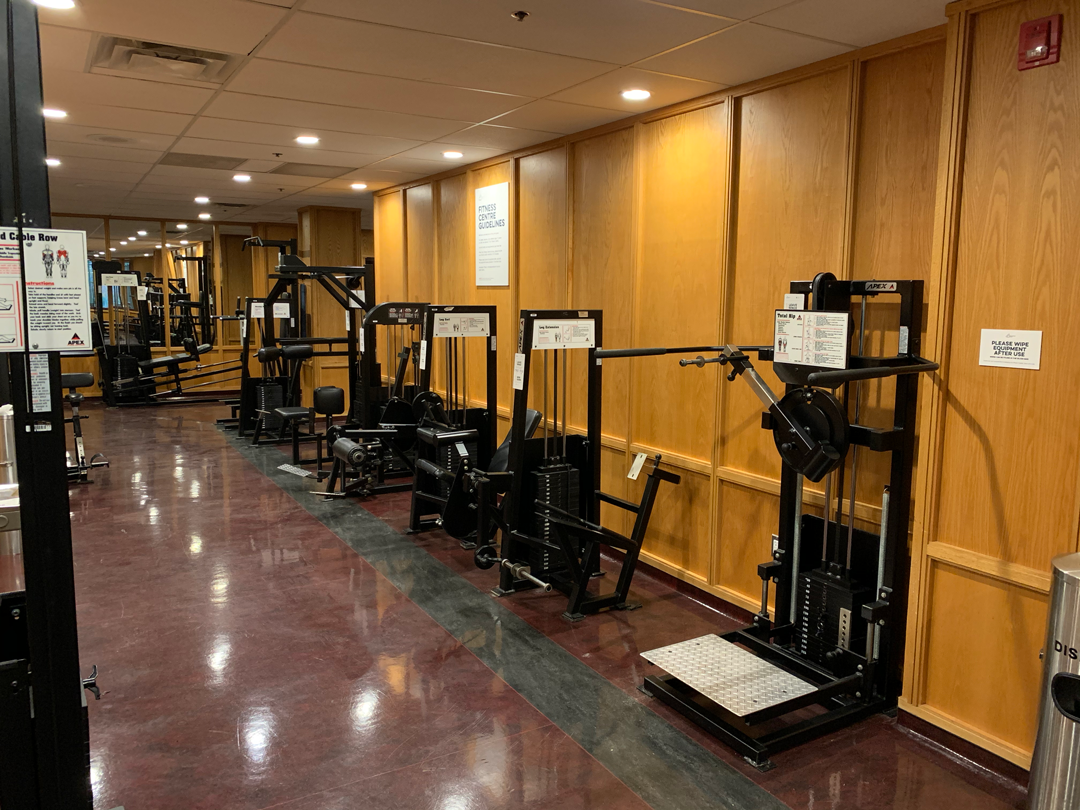 Need to sweat it out? Our Fitness Centre lets you take an endorphin break or squeeze in a quick workout all without leaving the park or even your building!
The Fitness Centre is open daily from 5:00 am to 10:00 pm. The change rooms are closed from 9:30 am to 10:30 am and 2:30 pm to 3:30 pm for cleaning.
Do us a favour? Follow these Fitness Centre Guidelines to keep everyone safe and happy:
Washrooms with showers, lockers and steam rooms are available.
Lockers are available for daily use, but you must remove your lock at the end of the day. If you'd like to rent a locker on an annual basis email us
Please wipe down all equipment after use — it's the kind and cleanly thing to do!
Yes! We have TVs for your viewing pleasure — please use the wall controls by the cardio equipment to change channels
Yes! You can listen to your own devices, but please wear headphones
When the Fitness Centre is busy, please limit yourself to 20 minutes on a cardio machine.
Squash courts are available for games / practice and can be booked online. Please utilize the yoga studio for any other stretching / aerobic activities
Sorry! We are not responsible for lost or stolen items
Yes! Washrooms with showers are available! (Not really a guideline, but nice to know)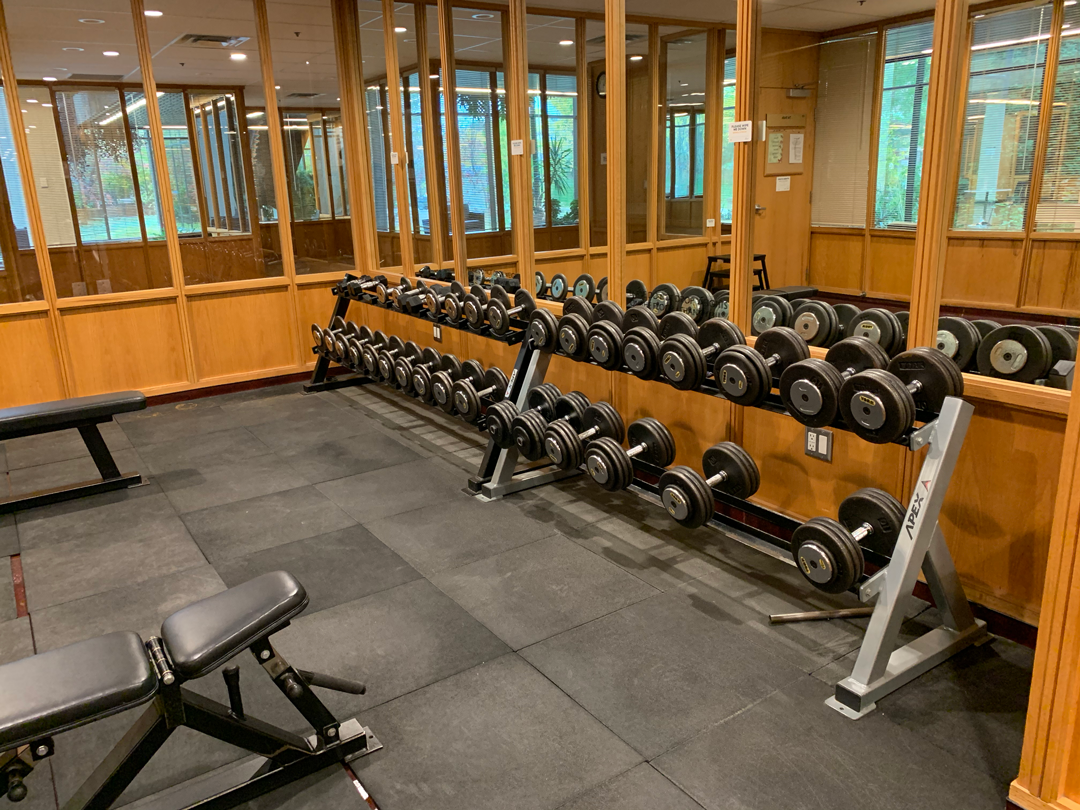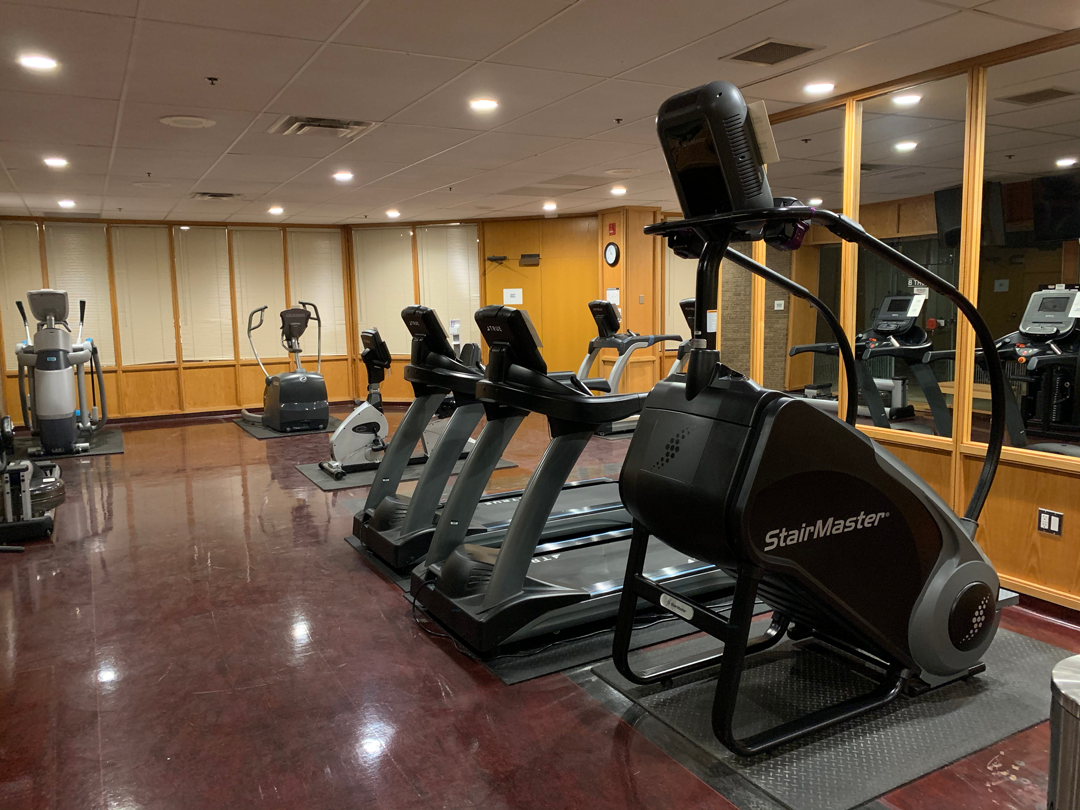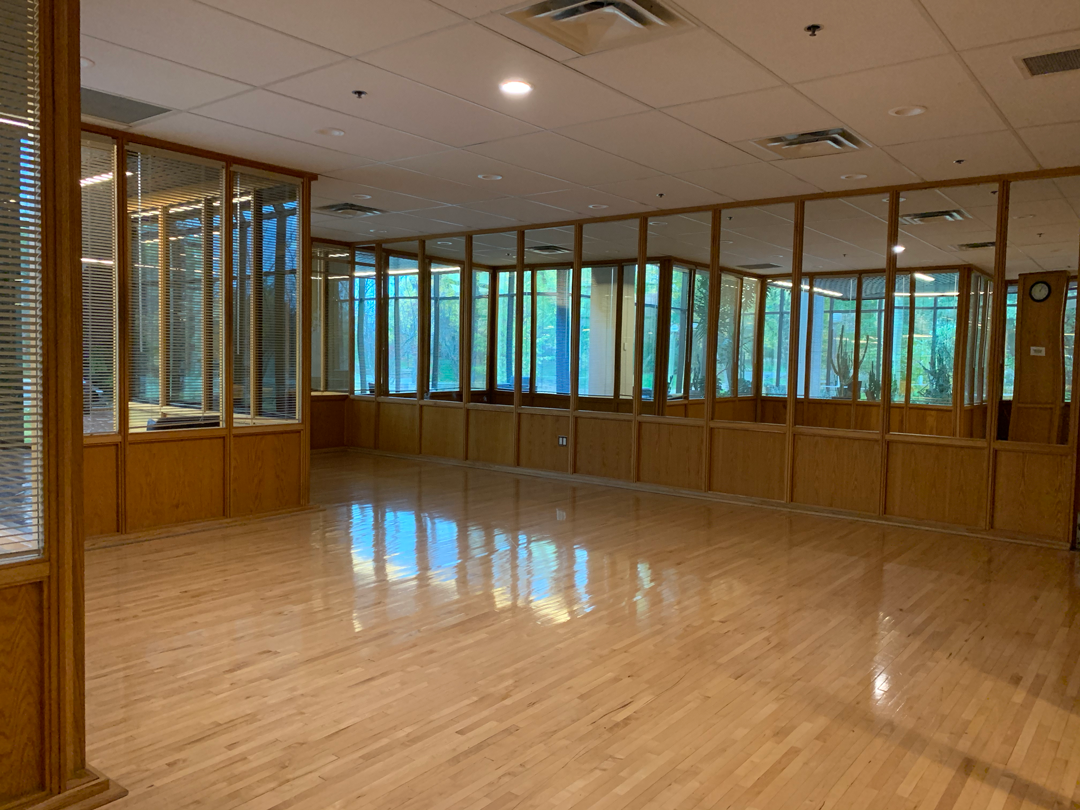 Equipment and Facilities
We have a wide variety of equipment for use, including treadmills, ellipticals, stationary bikes, stair climbers, free weights, weight machines, benches, floor mats and a studio.
Make sure to break out your racquets for our squash courts! Book time now.
Looking for the Fitness Centre?
View the map
Being Active
We host a ton of activities to help you stay active and engaged! Watch for league announcements, including foosball, slo pitch and ping pong and fitness classes. When we do, we will post them here.
More About Being Active at Innovation Place
---
Room & Space Bookings
Our Administration Office accepts all meeting room and common area bookings through our online request form system. For complete details on our rooms and spaces, check out the photos below and read our Bookings Guide.
Want to book a room/space?
book a meeting room
Take a Look at Our Rooms and Spaces
---
Garden Park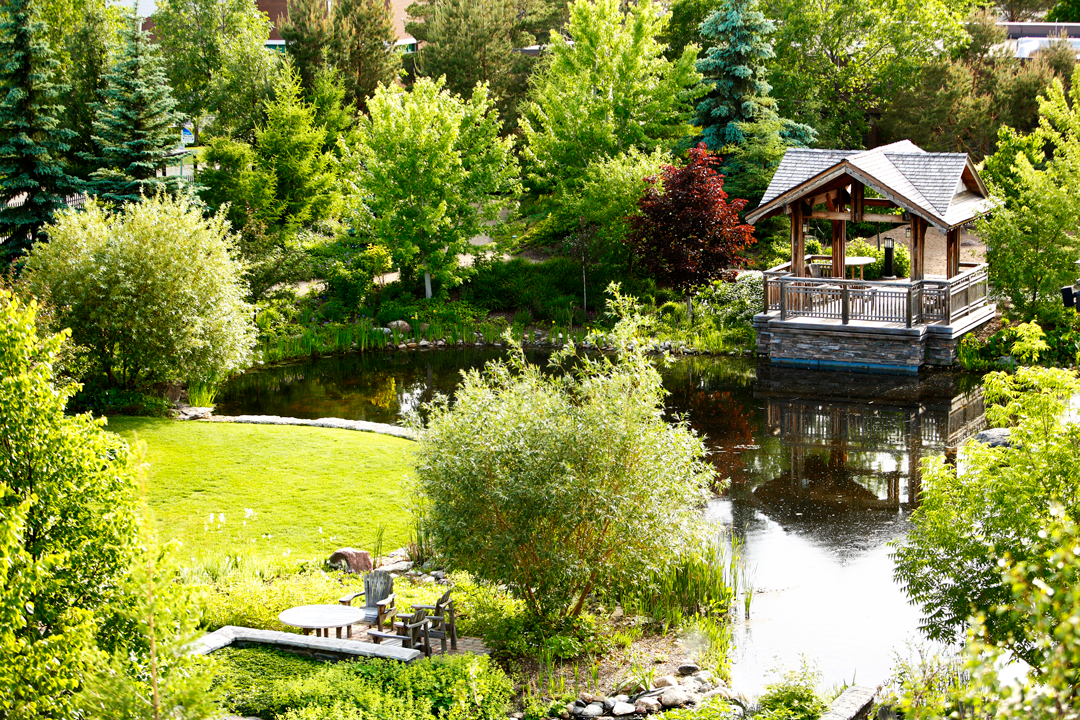 Everyone loves the Garden Park — just look at it! In the warmer months, there's a koi pond, Japanese dry garden, stunning scenery and ample seating. In the winter, it turns into a skating rink and Chalet!
This hidden gem of Saskatoon is the perfect place to take a stroll, take a meeting or just take a break and recharge. It's even available to tenants to book for their next function.
Looking for the Garden Park?
View the Map
---
Public Transportation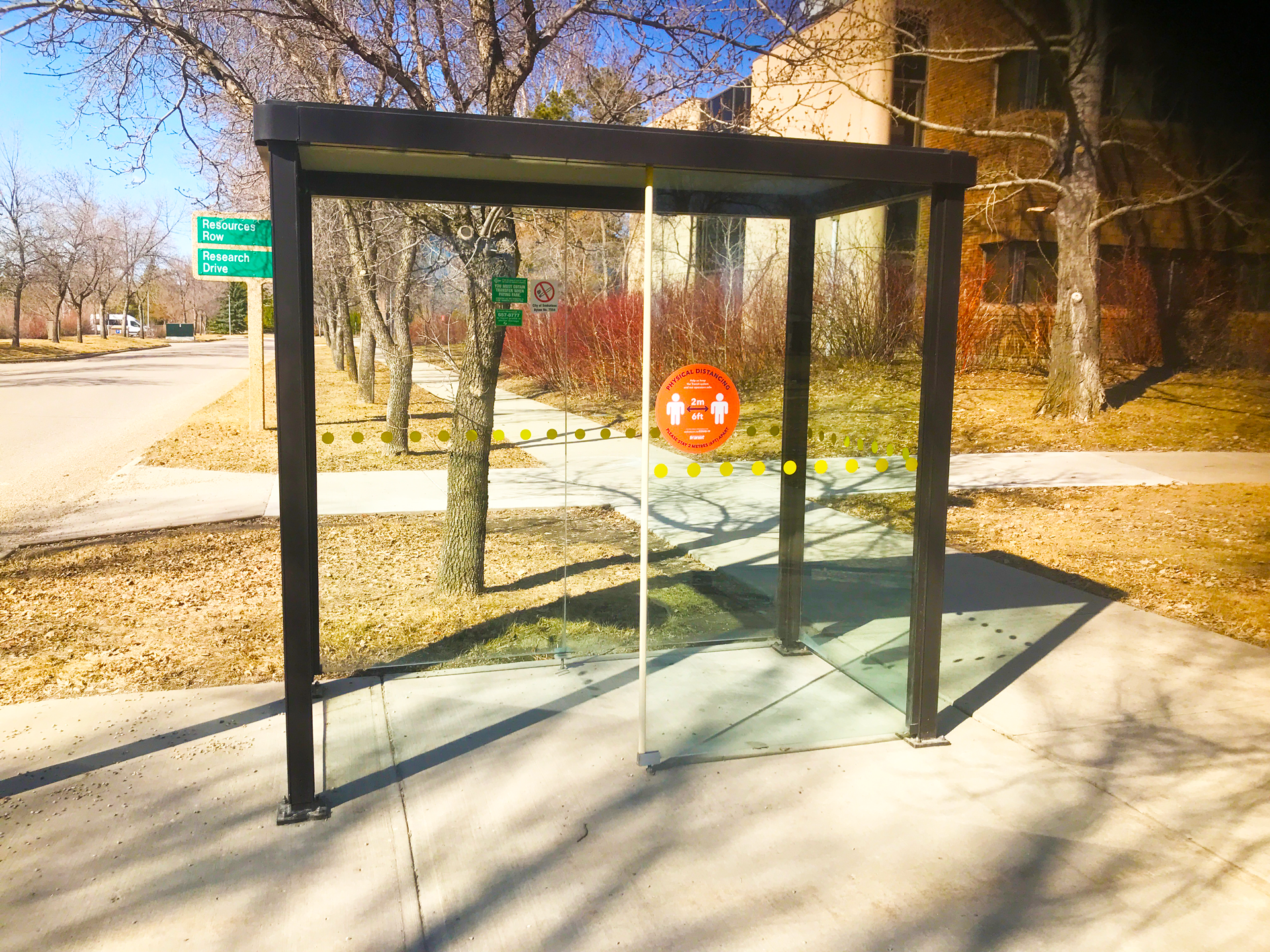 If driving, cycling or carpooling to the park doesn't work for you, Saskatoon Transit may be the solution.
Route 13 is the only route that goes directly through the park, but other routes travel up and down Preston Avenue and utilize bus stops near the Research Drive and Preston Avenue intersection.
For complete route information, visit the Sasktoon Transit website. We have the relevant Innovation Place route information below.
Looking for a bus stop?
View the map
---
Sports & Health
---
Walking Paths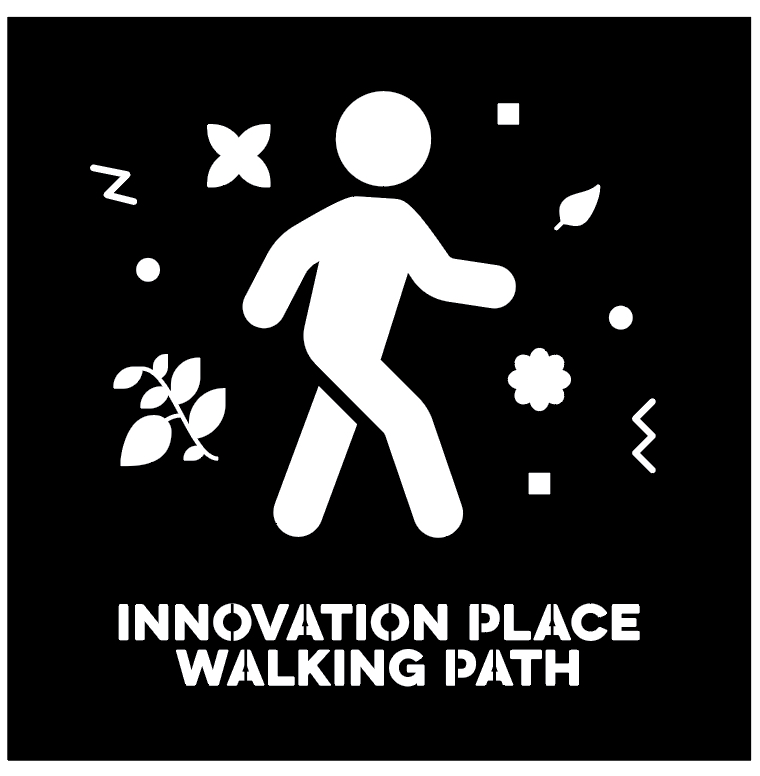 Get outside and take a walk around beautiful Innovation Place! We've hit up our Grounds Crew folks to help us map out two lovely walking path options worthy of your exploration. Check 'em out PDF-style!
Scenic Route

— 1.06 km / ~13 minutes

Park Tour

— 1.76 km / ~21 minutes
Printed copies of the map are available for pickup at the Commissionaires Desk.
Looking for the walking paths?
View the map
---
Designated Smoking Areas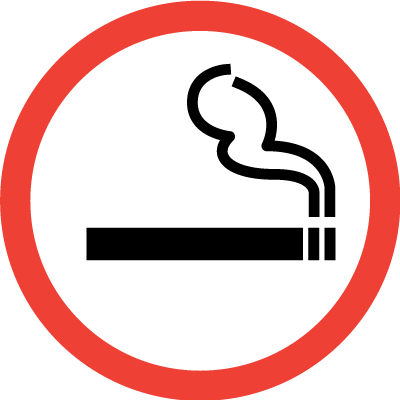 Municipal and provincial legislation prohibits smoking within 10 metres of doorways, windows and air intakes.
We have designated smoking areas, including smoking shelters and ashtrays, located throughout the park for your convenience. We do ask that you refrain from smoking in an area without a disposal unit / ashtray — it may be a prohibited location (or may just make a mess!).
Looking for a designated smoking area?
View the map