Innovation Place Services
Our variety of services support tenants and take care of the little things so they don't have to.
Choose from the options below or scroll down to find out more!
Interested in becoming a tenant?
Find your Place
---
Events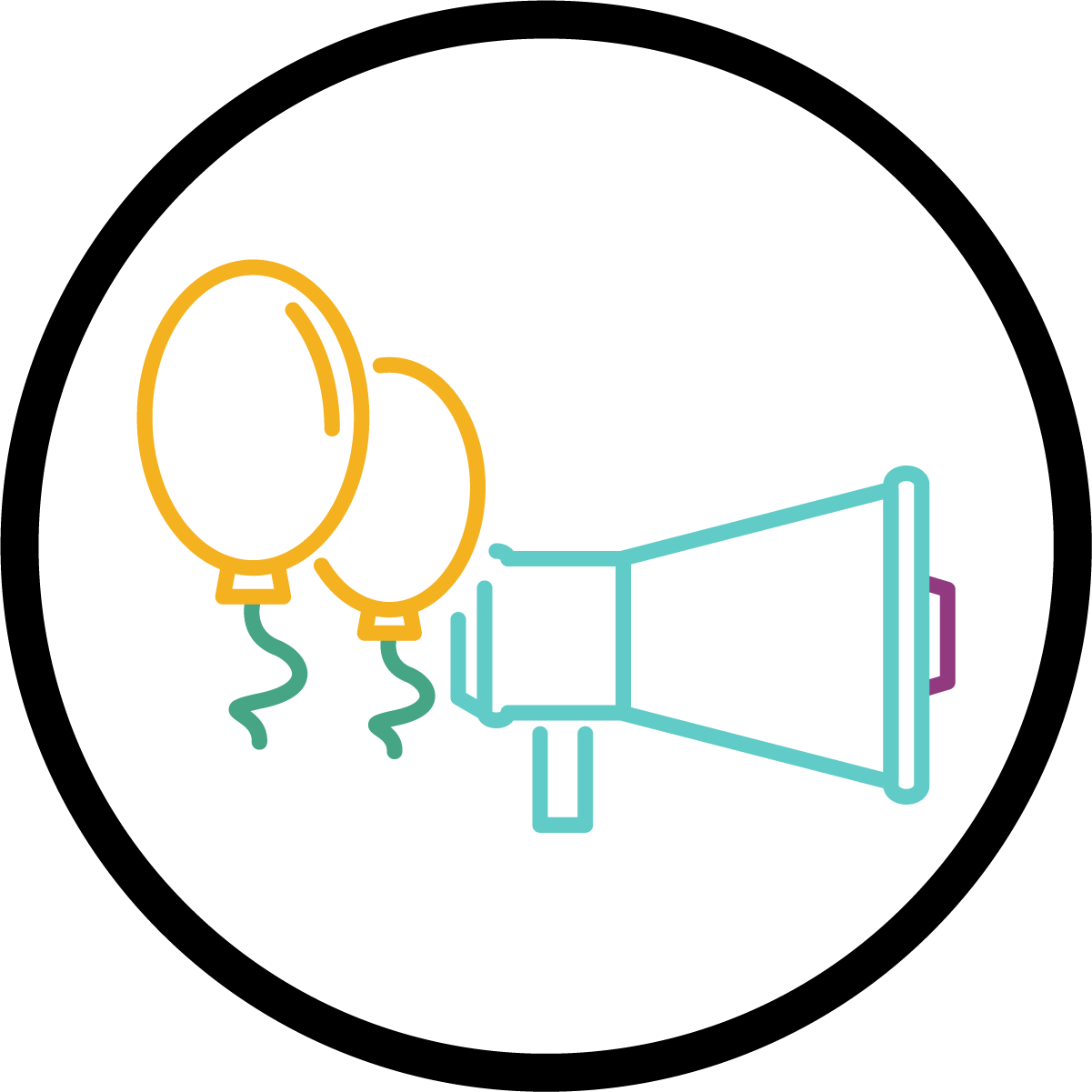 Innovation Place Events
Want to develop skills, gain new insights or just network in an innovative environment? We have an event for that! Check out Our Community page for the latest events.
Our Lunch & Learn series provides tons of professional and business development opportunities and our Pi O-Clock provides awesome networking opportunities.
Are you ready to party?! Every year, we organize lots of tenant appreciation events, like BBQs and holiday parties, and host cool social events like Jazz in the Bowl.
Stay in the know with the Scene newsletter
Subscribe
Other Events in Our Community
We are home to the Innovation Place Toastmasters Club #8195. Join the club that meets every Tuesday from September to June and every second and fourth Tuesday during July and August from 12:00 pm - 1:00 pm.
---
Access Cards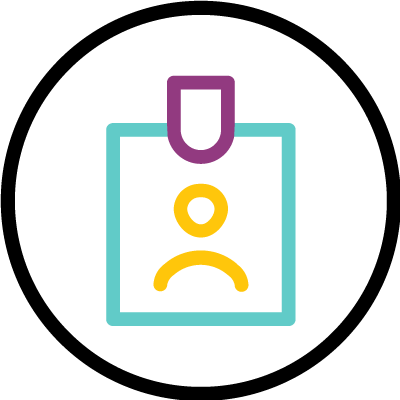 Access Cards & Key Fobs
We use a keyless entry system with key fobs or cards for maximum ease and efficiency, plus it looks cool. Urgent issue like your card or key fob not working?
call us
email us
Outside regular business hours, please call 306.933.8115.
Issue with the system, like the reader not illuminating?
Make a service request
Here are a few Dos and Don'ts to help you out:
DO keep your card in your wallet, pocket, purse or preferred location
DON'T worry about a magnetic strip — the card has a microchip!
DO hang key fobs on key chains
DON'T hang access cards on key chains. The card wasn't designed to have a hole through it and may damage it and risk blowing up the entire system! (No, not really.)
DO hold up the card or key fob to activate the door control
DON'T worry about taking the card out of your wallet to activate system
DO notify us immediately to deactivate lost cards or key fobs (it happens!)
DON'T forget, all access card information changes and replacements must be made through a designated office contact person
We provide a two-year warranty on all new cards. Check out the chart below for extra information on pricing and access.
| Access Cards & Key Fobs | Cost |
| --- | --- |
| First access card upon employment | No charge |
| All key fobs (fee is non-refundable, but is transferable) | $20 |
| Fee to replace lost or damaged access cards or key fobs | $20 |
Access Hours for Innovation Place Amenities
Games Room
The Concourse — 116 Research Drive
5:00 am – 10:30 pm
7 days / week *
Fitness Centre
The Galleria — 15 Innovation Boulevard
7:00 am – 6:00 pm
Monday – Friday
Garden Park Chalet
Adjacent to skating pond
5:00 am - 10:30 pm *
---
Food Services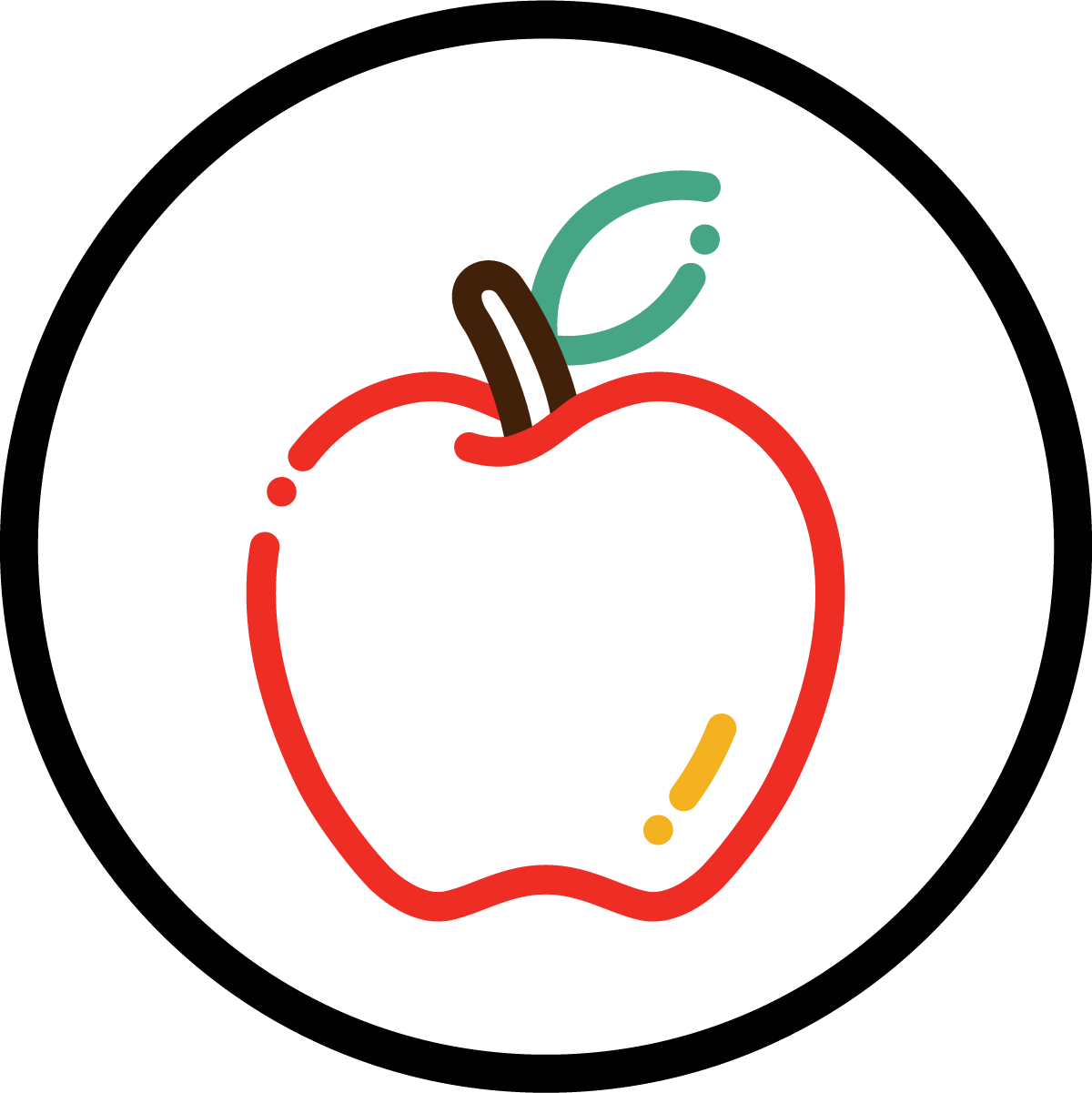 Feeling hungry? Come eat with us! Eurest Dining Services, a member of Compass Group Canada, provides food services at the Atrium Café, Concourse Coffee Lounge and SED Café.
Looking for food outlets?
View the map
The Atrium Café
The Atrium Café is located centrally on the main floor of the Atrium Building.
Order lunch on your phone with the Thrive app! Browse, customize, pick up! Download the app today! Apple App Store / Google Play Store
The Atrium Café is open Monday to Friday 7:30 am to 2:30 pm with hot and cold food options for breakfast, lunch and coffee breaks!
Breakfast service: 7:30 – 10:30 am
Lunch service: 11:30 am – 1:30 pm
And don't forget to grab a coffee card! Get your tenth coffee free at the Atrium Café.
Special Menu Days? Find them in the Innovation Place Connect app!
Concourse Coffee Lounge
Opening soon — stay tuned!
The Concourse Coffee Lounge is located centrally on the main floor of the Concourse Building. The lounge serves up delicious local Road Coffee and is the perfect stop for a morning or afternoon break and quick snack.
Calian Café
Opening soon — stay tuned!
The Calian Café is a private café located inside the Calian, Advanced Technologies building and is only accessible by Calian employees.
Catering
Catering is available from Eurest Dining Services, which uses CaterTrax — a convenient online ordering system. If required, you can contact the Catering Office directly at 306.249.1304. FYI — 72 hours notice is required for all catering orders.
---
Park Network & Wifi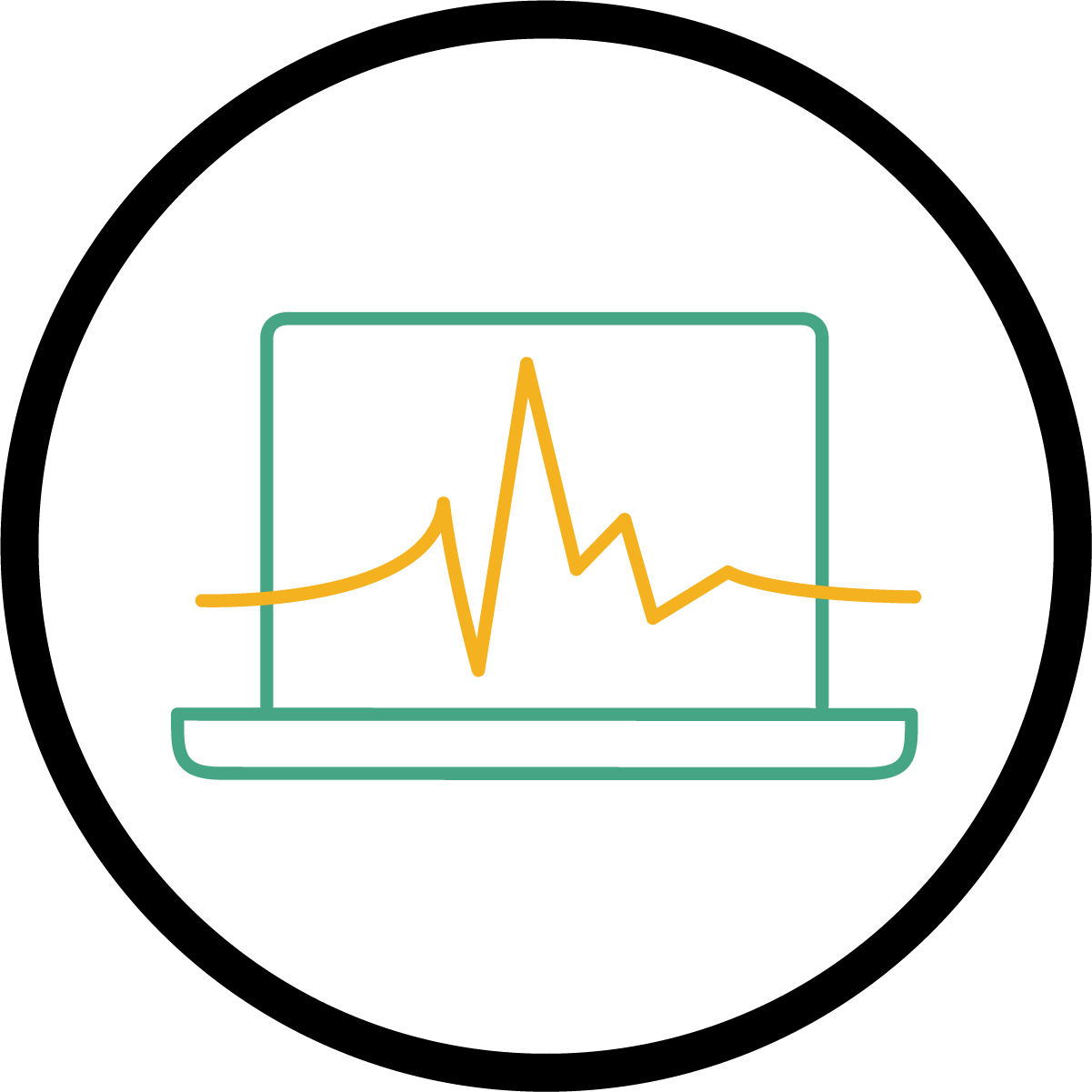 For our tenants, we offer a resilient and high-performance network providing dedicated bandwidth for Internet access. However, it's up to tenants to secure and manage their own internal networks. Don't worry though — we monitor the park network 24/7 to ensure maximum reliability.
Experiencing park network-related issues?
call us
email us
Internet Service
Below is our current bandwidth allocation.
Tenant Size
(sq. ft.)
Day Download
Day Upload
Night Download
Night Upload
under 500
150 Mbps
200 Mbps
200 Mbps
250 Mbps
500 to 10,000
250 Mbps
300 Mbps
300 Mbps
350 Mbps
10,000 to 50,000
350 Mbps
400 Mbps
400 Mbps
500 Mbps
50,000 to 100,000
500 Mbps
600 Mbps
600 Mbps
700 Mbps
100,000+
1,000 Mbps
1,000 Mbps
1,000 Mbps
1,000 Mbps
We support the use of any publicly accessible DNS server. We recommend 1.1.1.1 (Cloudflare) and 9.9.9.9 (Quad9) for their low latency. If your network devices only support 2 or 3 DNS servers, use one address each from the Primary DNS and Secondary DNS listed below and then add the optional additional DNS as your device allows.
Primary DNS 1.1.1.1
Secondary DNS 9.9.9.9
Wireless Access
Indoor Wi-Fi is available in the common areas of the Galleria, Atrium, Concourse, L.F.K. Biotechnology Complex and Boffins tenant event space through the IP-Guest network. It provides basic Internet and email access.
Outdoor Wi-Fi is available in the Garden Park and fountain areas through the IP-Guest network as well. Coverage is continuous, so you shouldn't experience any disconnection while walking through coverage areas and into the Galleria or Atrium. It too is basic Internet and email access.
Need help?
call us
email us
Interested in approximate Wi-Fi coverage maps? We've got you covered.
---
Janitorial Services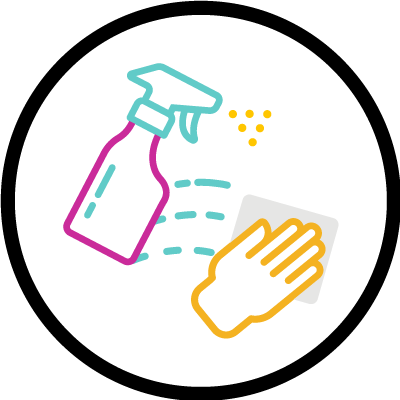 We are continuing our enhanced cleaning and sanitization in common areas post-pandemic because, well, it's pretty great! Check out a more detailed look at our services below.
Day Porter Services
Our janitorial services make sure our buildings and tenant spaces stay clean and looking sharp. Day porter services include the following:
Cleaning and sanitizing washrooms, elevators and common touch surfaces
Replenishing bathroom product stock
Removing waste and cleaning up spills
Cleaning and aligning furniture
If anything in your tenant space is damaged, unhygienic or poses a safety issue, our janitorial services can clean up as required. Please note that work surfaces in labs and offices, warehouse and header house space, loading docks and storerooms and cages are not included in our janitorial services contract.
Day porters service the Galleria, Atrium, Concourse, 121 Research Drive, Dr. Burton Craig Building, L.F.K. Biotechnology Complex, Dr. Jack McFaull Building, and the Garden Park Chalet.
After Hours Services
Numerous janitorial services occur in-suite and within common spaces after hours Monday to Friday, 5:00 pm – 10:30 pm.
In-suite duties include the following:
Removing garbage, recycling and compost (daily)
Spot cleaning glass (daily)
Sanitizing kitchen counter surfaces (daily)
Sanitizing hand contact surfaces (daily)
Vacuuming and sweeping (weekly)
Cleaning blinds (monthly)
Refinishing hard floors (bi-annually)
Cleaning windows (annually)
Common space duties include the following:
Sanitizing hand contact surfaces, tables and water fountains (daily)
Mopping floors (daily)
Cleaning furniture (weekly)
Buffer and polishing floors (monthly)
Cleaning windows (annually)
---
Environmental Sustainability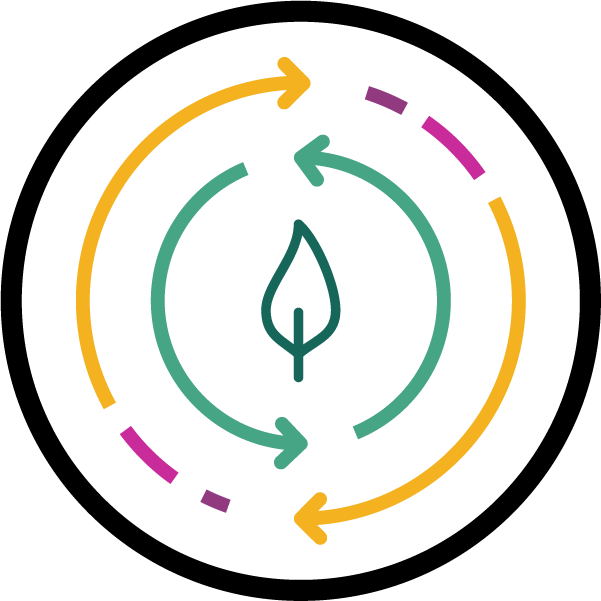 Sustainability is key at Innovation Place, so we take waste management seriously. We aim to reduce waste through non-generation of waste and appropriate disposal, like recycling, composting and e-waste. We even perform waste audits and provide education opportunities on waste diversion and management though our Sustainability Series Lunch & Learns.
Looking to dispose of recycling, compost, garbage, pallets, batteries or e-waste?
View the map
Composting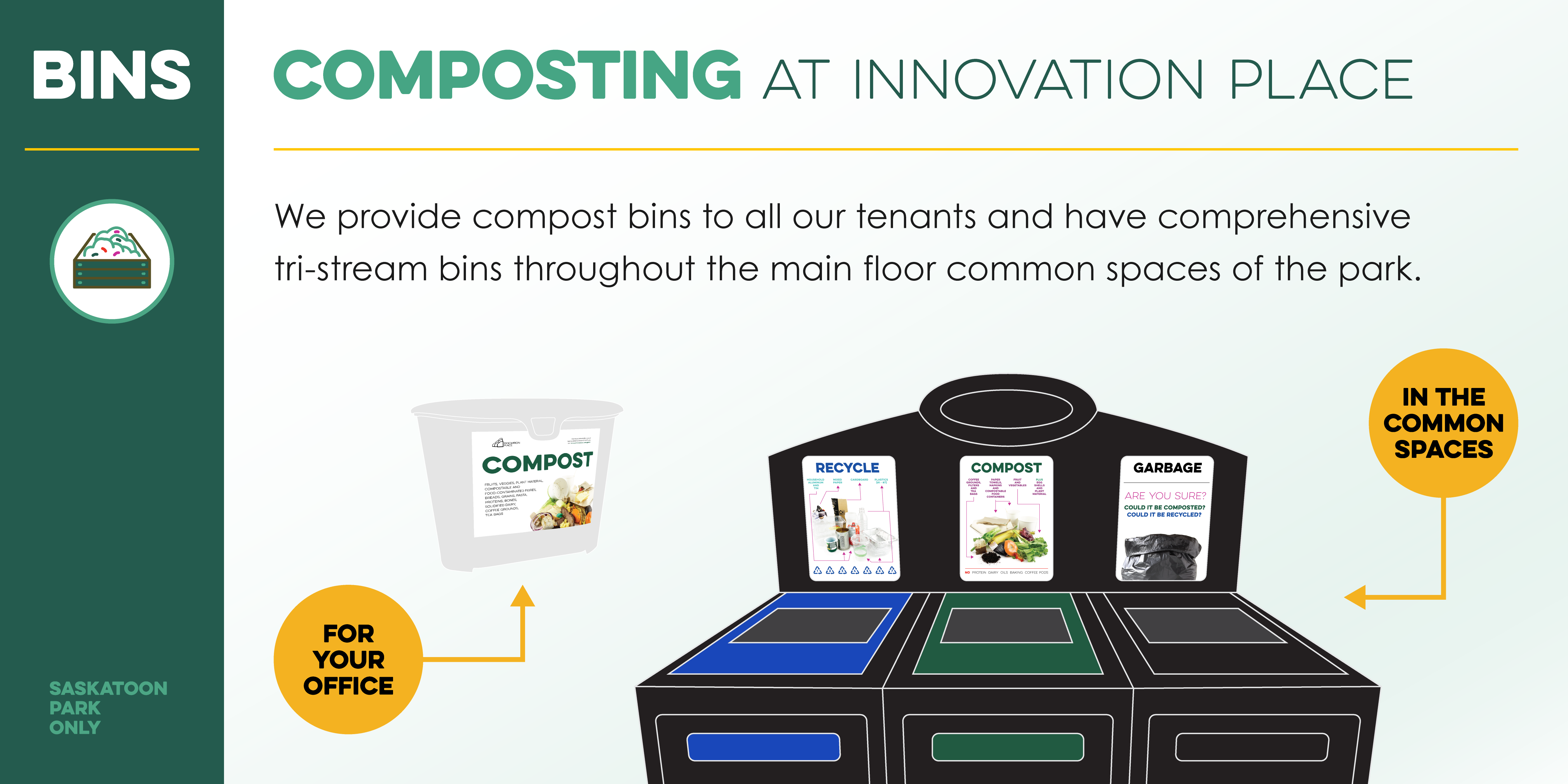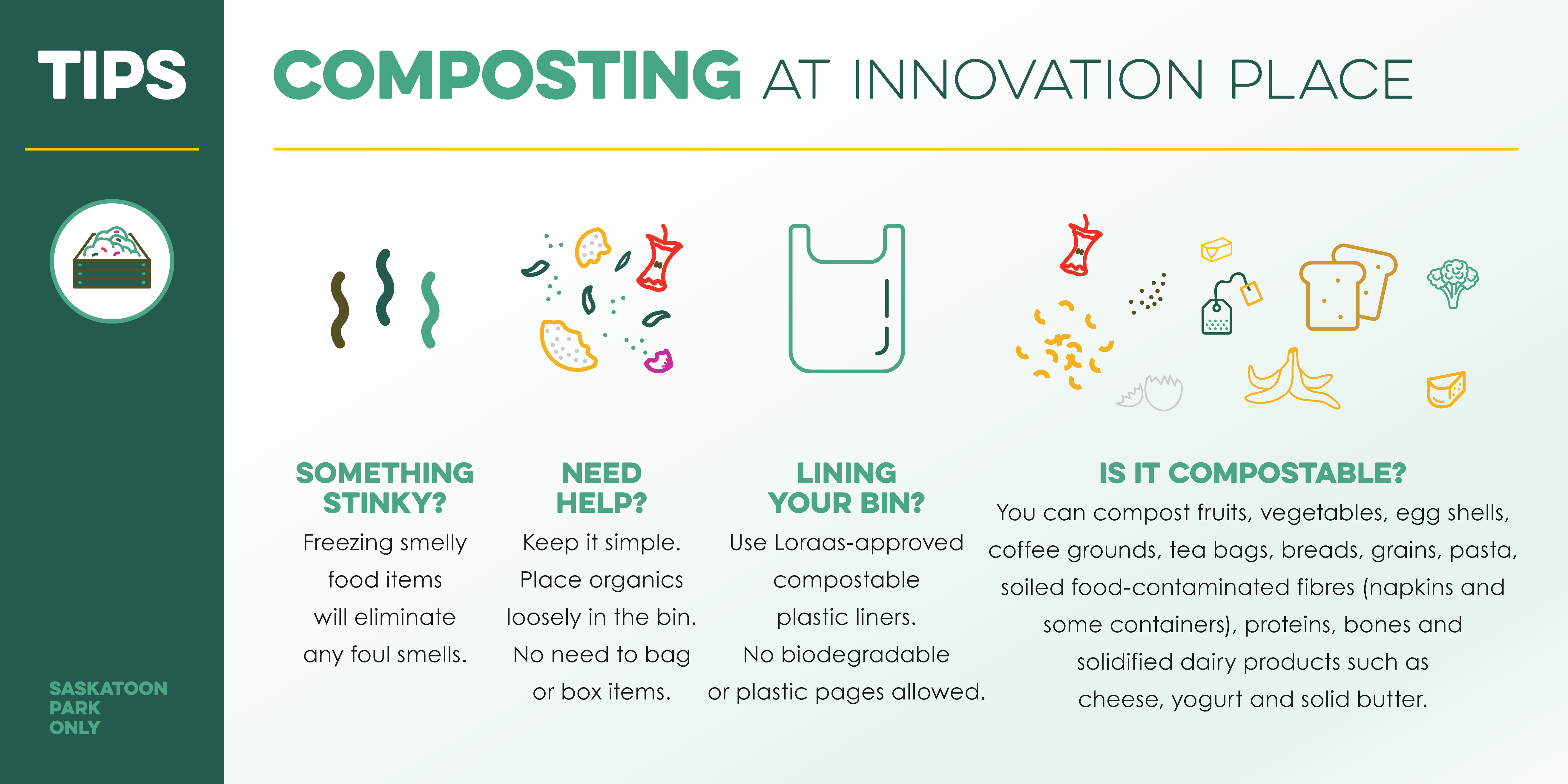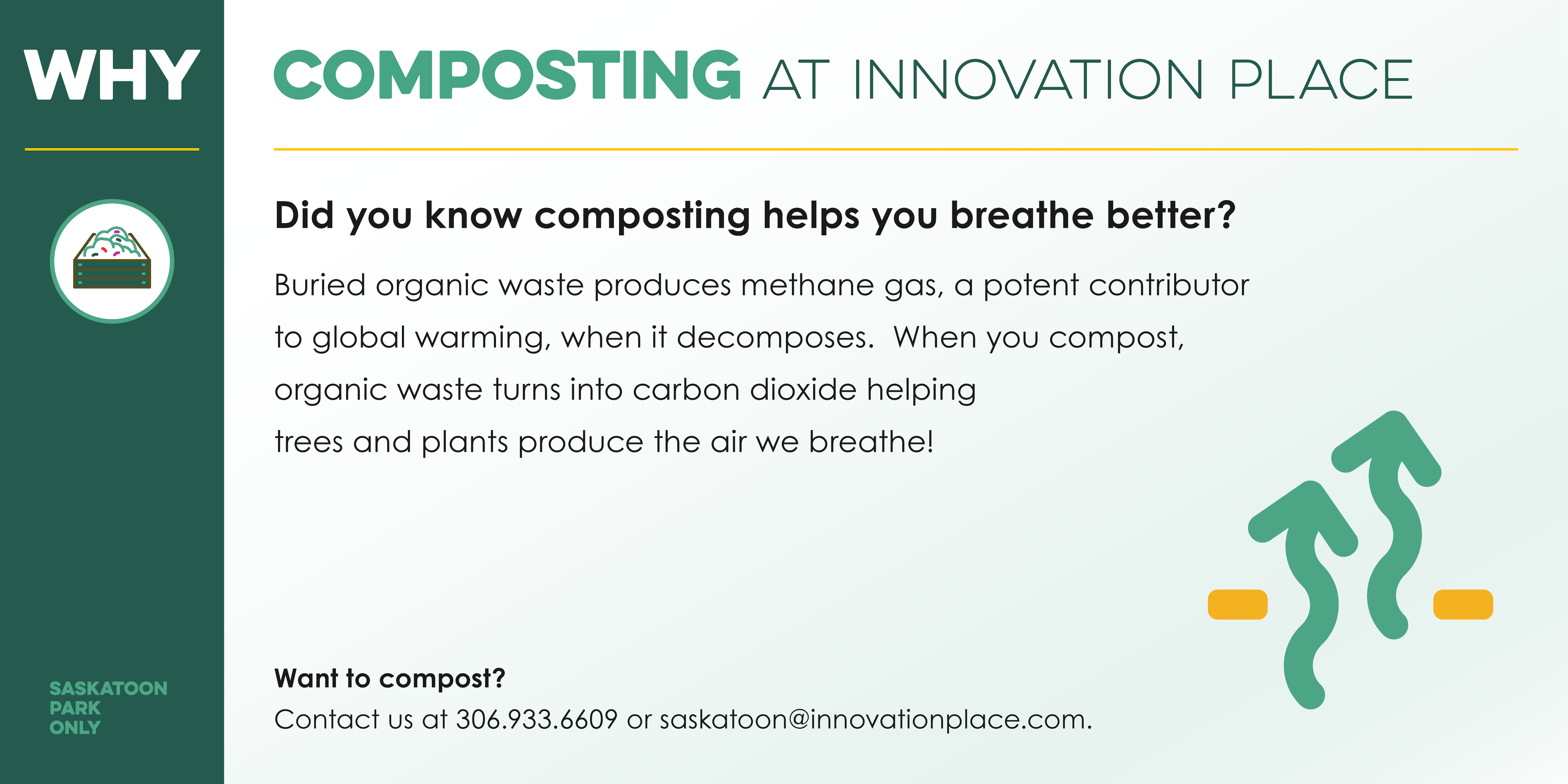 Want to compost? Great! We provide compost bins to all our tenants and have comprehensive tri-stream bins throughout the main floor common spaces of the park.
You can compost plant-based waste, like fruits, vegetables, egg shells, coffee grounds, tea bags, breads, grains, pasta, soiled food-contaminated fibres (napkins and some containers), proteins, bones and solidified dairy products such as cheese, yogurt and solid butter.
For more information on composting, please check out the Loraas Organics composting guide.
Recycling
Our tri-stream and large recycling bins provide single-stream recycling where all recyclable materials, like fiber, plastics, tin and aluminum, are placed in unsorted. All you have to do is put them in there.
Our pallet recycling spots are, for you guessed it, pallets only.
For a complete list of acceptable items to recycle, please visit Loraas.
e-Waste
If you've got an end-of-life electronic, we've got an e-waste bin for it (in the Atrium loading dock). You can recycle computers and accessories, audio equipment, cameras, phones, gaming consoles, projection systems, wiring, cables and more.
For a complete list of acceptable electronic items, please visit the Electronic Recycling Association.
Batteries
Through a partnership with Call2Recycle, batteries can be dropped off for recycling in the Atrium loading dock next to the E-recycling and or in the 121 Research Drive loading dock.
Related Resources
Want to know even more about waste management at home and in the workplace? Check out the wealth of resources from the Saskatchewan Waste Reduction Council!
---
Health & Safety
Emergency Response Guidelines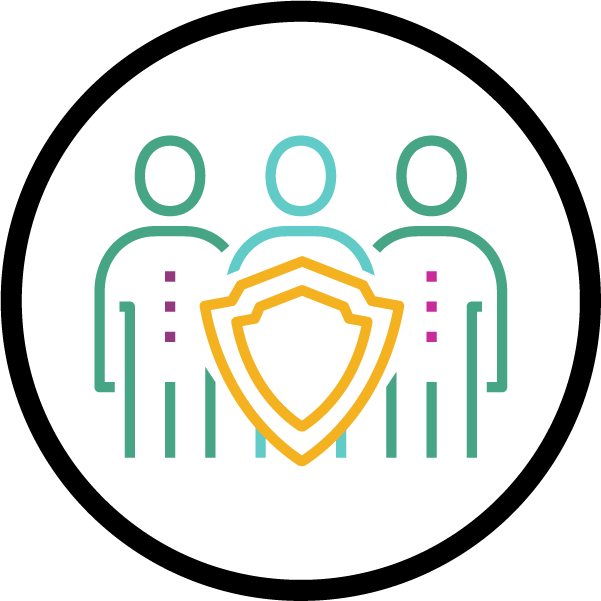 In the event of an emergency, we've outlined Emergency Response Guidelines to prevent death or injury, protect property and equipment and minimize harmful effects on our community. Please give them a read!
AED Locations
We have automated external defibrillators (AEDs) located in our public and tenants spaces.
Atrium (111 Research Drive)
Boffins Event Space (106 - 111 Research Drive)
Concourse (116 Research Drive)
Dr. Jack McFaull Building (421 Downey Road)
Galleria Building (15 Innovation Boulevard)
LFK Biotechnology Complex (410 Downey Road)
Maintenance / Energy Centre (1 North Access Road)
Mall 1 (112 Research Drive)
121 Research Drive
411 Downey Road
Looking for specific AED locations within these buildings?
View the map
For information on how to use an AED, please watch the AED Instructional Video and Adult AED Instructional Video.
---
Mail Services
Mail is delivered to a central mailbox for each building and hand delivered to each suite for Business Centre offices. Need a mailbox or replacement key?
Call us
Email Us
For outgoing mail, we have Canada Post mailboxes located in the west end of the Atrium and east end of the Galleria and courier drop boxes for Purolator and FedEx located in the east wing of the Galleria.
View the map
---
Massage Therapy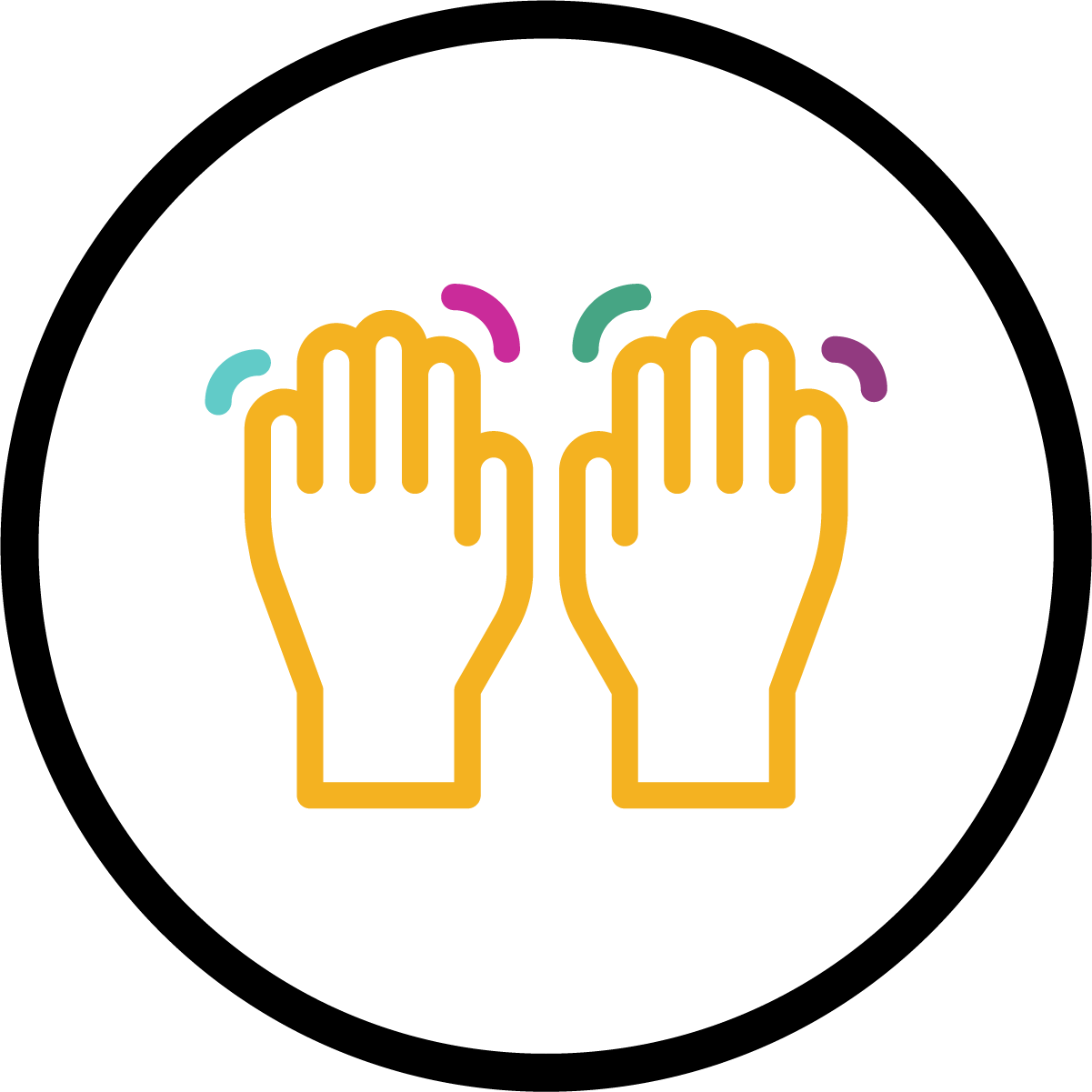 Our lovely tenant Innovation Wellness and Massage provides massage, chiropractic and acupuncture treatments on-site.
Relax and let the world melt away with a wonderful massage. You deserve it.
Looking for Innovation Wellness and Massage?
View the Map
---
Partnership Programs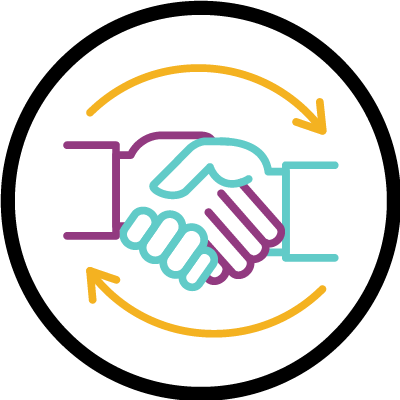 Looking for resources to help accelerate your growth and limit risk?
As part of the Innovation Place community, companies and founders have access to over $310,000 in supportive partnerships and discounts from Google, AWS, HubSpot and more.
Check our Partnership Programs page for more details or contact us
---
Poetica Flowers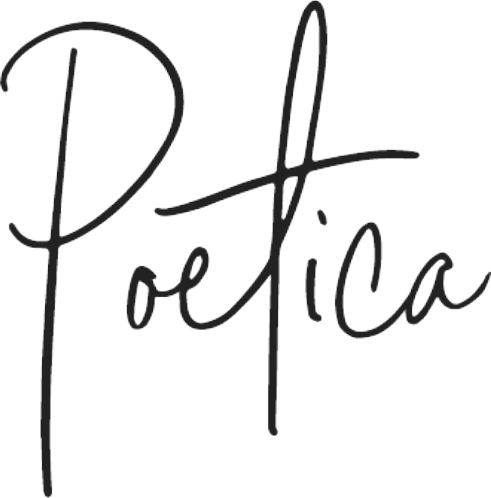 Wake up and smell the roses with a monthly subscription to Poetica Flowers! We are excited to partner with Poetica Flowers to offer the opportunity to purchase a fresh bunch of seasonal flowers each month delivered right to your office at Innovation Place!
The subscription is $25+ tax per month and you can choose to opt-in or out each month. The new monthly offerings will be posted on Poetica's website on the 15th of each month, and orders must be placed by the 20th for delivery on the first Tuesday of the following month. A minimum of 10 orders across the park will be required for free delivery.
Questions?
Contact Us
---
CHEP Good Food Box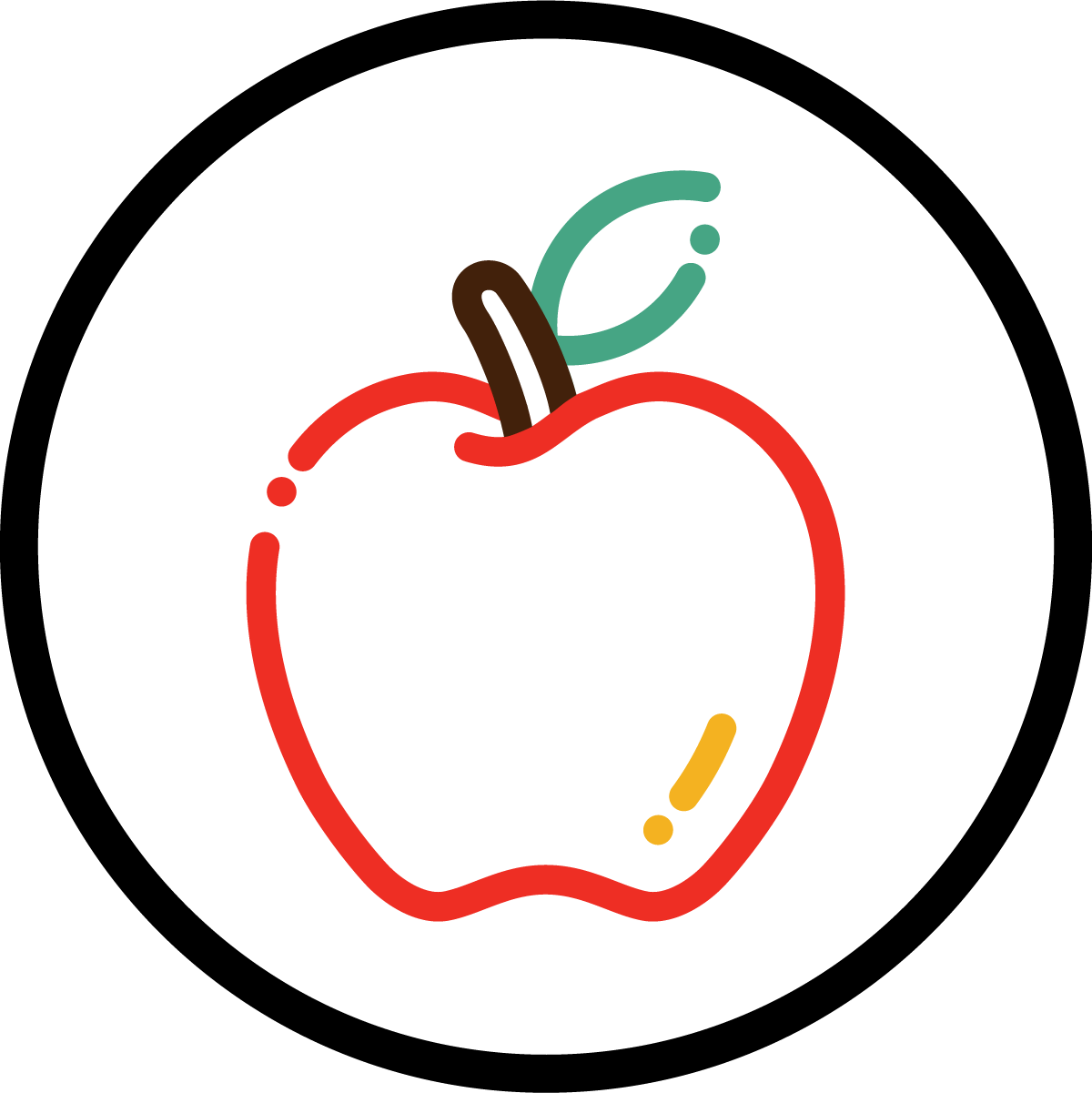 What is CHEP Good Food Box? The CHEP Good Food Box is a community-based food distribution system that provides Saskatoon and area households with an alternative way to get top-quality, fresh produce at affordable prices. They purchase fruit and vegetables in bulk from local producers and wholesalers then pass the savings on to you!
Participants support and learn more about local farmers, get to know others in their community, enjoy a nice variety of fresh fruits and vegetables and learn fun new recipes as well as nutritional facts from newsletters included in each box. Every two weeks, a dedicated team of volunteers come together to pack a variety of boxes, which are then sent out to neighborhood depots across the city for pickup (IP being one of them!).
Here's how you can join the CHEP Good Food Box program at Innovation Place:
Review the schedule for order cutoff and delivery dates. (Yup, you have to plan in advance, but the good news is the boxes are full of surprises anyway!)
Go to Good Food Box | CHEP Good Food Inc. and scroll down to ORDER ONLINE and click ORDER NOW
Choose the box that suits your household needs, add to cart
VIEW CART and proceed to CHECKOUT
Here is the important part: for "Select Pick-Up Location" choose Station 20 Depot AND in order notes write "Deliver to Innovation Place"
Put in the rest of your information and pay by Paypal
Please bring your own bags for your produce on delivery date pick up at Rm 124 – 15 Innovation Boulevard (Philae Room)
Innovation Place will notify you when the delivery arrives.
Questions?
Contact Us
---
Service Requests & Park Maintenance
Service Requests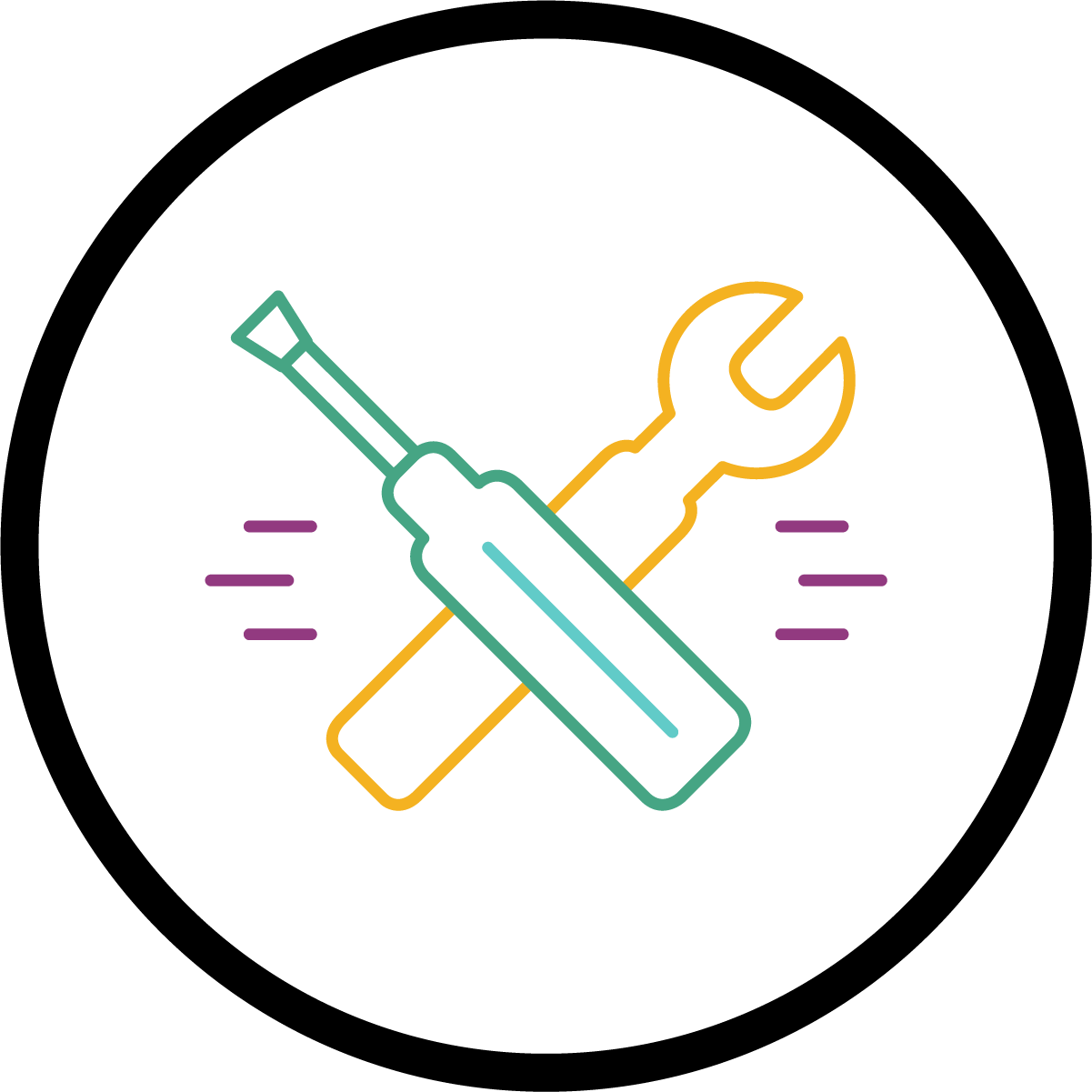 Need maintenance services?
Submit a service request
Do you need emergency maintenance services between 4:30 pm and 8:00 am? Please call 306.933.8115.
Our Technical Operations crew is happy to help tenants with maintenance requests including, but not limited to, the following:
Building operations and maintenance services;
Heating, ventilation and air conditioning services;
Technical services by certified electricians and millwrights;
Preventative maintenance programs and repairs; and
Monitoring services, including equipment alarms.
Oh, and just so you know, our Technical Operations crew is supplemented by outside maintenance contracts that provide preventative maintenance, routine and emergency response services. So, we've really got you covered.
Suite Renovations
Our project management team is happy to assist with all aspects of renovations within your suite.
Call us
Email Us
Snow Removal
We try to clear snow and ice as soon as possible after accumulation according to a priority clearing system where a third party clears major roads and we clear sidewalks and building footpaths.
Sometimes Saskatchewan winters can get the best of even us, so after major snowfalls we appreciate your patience while we try to clear the snow. We always give snow removal precedence over other routine activities, but sometimes, it can be a lot.