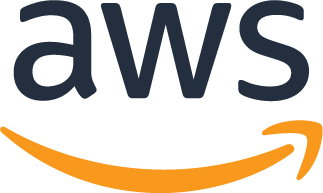 An Innovation Place Partnership Program
AWS
Activate
Amazon Web Services provides startups with low cost, easy to use infrastructure needed to scale and grow any size business. AWS Activate is a program designed to provide startups with resources they need to get started on AWS. Join some of the fastest-growing startups in the world and build your business using AWS!
Benefits
Cloud Credits
Experiment, build, and grow with up to $5,000 in free AWS Cloud credits valid for two years.
Business Support
Receive one year of AWS Business Support (up to $1,500) for 24/7 access to technical support and architectural guidance from AWS Cloud support engineers as you build and test.
Technical Training
Get hands-on practice with 80 free credits for self-paced labs. The labs provide real cloud environments to help you learn and build AWS Cloud skills.
Exclusive Content & Offers
Take advantage of discounts, free products, recommended content, and a library of AWS services and tools through a personalized AWS Activate console.
Resources
Ready to Take Advantage of this Program?
Contact us